Felony Breaking or Entering a Building
1. What is Breaking or Entering?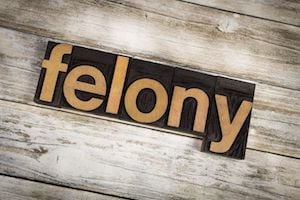 Felony Breaking or Entering is sometimes also called "breaking and entering" or "B & E." It is a felony in North Carolina.
Criminal Defense Lawyers generally describe Breaking or Entering a Building as illegally breaking into or entering a building without permission or consent of the owner.
The Defendant (the person accused of the crime) must also intend to commit a felony inside the building in question.
Breaking or Entering, while similar, it technically different from the Common Law crime of Burglary. It is a crime created by the North Carolina General Assembly and set forth in N.C.G.S. 14-54.
The accused has no burden of proof or production.
The prosecutor assigned the matter, on behalf of the State of North Carolina, must introduce sufficient evidence at trial to constitute a prima facie showing of the allegations.
That is separate and apart from an Indictment or True Bill of Indictment issued by an Outer Banks Grand Jury.
The essential elements of the crime generally include proof that:
The Defendant broke into or entered
The building
Without lawful purpose, consent, or permission of the owner
The Defendant intended to break a law that amounts to a felony in NC when breaking and entering
"Breaking" does not always mean something was broken or damaged. It's a legal term of art relating to the method of entry.
While that may include breaking a window or kicking-in a door, breaking or entering may also involve something substantially less intrusive such as removing barriers placed to exclude entry into a building.
The use of force, threatened use of force or trick can also constitute breaking under the NC Criminal Laws.
Fraudulent misrepresentations for the purpose of gaining entry/access may also be deemed "breaking or entering."
"Entering" or "Entry" means the Defendant entered into a building. It does not matter how slight or minimally entry is accomplished.
"Building" or "Buildings" is broadly defined and may involve structures, dwellings, garages, sheds, uninhabited houses, dwellings, and buildings maintained to keep others out and personal property secure.
2. Related Legal Topics and NC Criminal Charges
3. Possible Defenses to Breaking or Entering Building (Felony)
Every client, like every criminal charge, is unique.
If you stand accused of a misdemeanor or felony charge, Danny Glover is available for legal consultation.
Prior to speaking with anyone about your case, we recommend you politely decline to give a statement, answer questions, or cooperate with a criminal investigation.
Voluntary statements made to detectives, loss prevention officers, and police are not subject to Miranda Warnings.
Possible defenses to Felony B&E may include things like:
Authorization to be in the property

Permission
Consent
Lawful Entry or Purpose

Lack of criminal intent to commit a felony inside the premises

Lack of mens rea or "evil mind" or intent

Legitimate Mistake or Confusion
Necessity
Duress
4. Penalties for Breaking or Entering
Breaking or Entering Buildings is a felony criminal charge and is classified as a CLASS F Felony.
The maximum active prison term allowed under the NC Felony Punishment Chart is 39 months in the Department of Adult Corrections or "DAC."
Depending on the Defendant's Prior Record Level or "PRL" the Court may impose a Suspended, Intermediate, or Active period of incarceration as a form of punishment.
Other sanctions imposed by the Court may include things like:
Costs (Costs of Court)
Restitution for Damages and Civil Judgment for Damages
Fine
Community Service and Fees for Community Service
Probation

Supervised Probation
Unsupervised Probation
Special Condition of Probation or "Split Sentence" or "Split Period of Confinement"
5. Outer Banks Criminal Defense Lawyer Danny Glover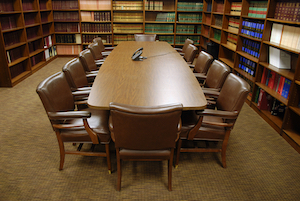 Breaking or Entering, Larceny, and crimes of deception or "theft" can carry long term consequences if convicted.
We recommend you immediately consult with an OBX Criminal Lawyer to protect your legal rights.
That's still true if you or loved one are only accused Breaking or Entering and have not been formally charged or arrested.
Timing can be key to an effective defense of felony or misdemeanor charges.
Exercise your 5th Amendment Right to Remain Silent. It helps to seek and obtain legal advice before criminal process is instituted.
Danny Glover provides legal services throughout the Outer Banks, including:
Everything you discuss with our law office and legal staff is subject to attorney-client privilege.
CALL DANNY GLOVER NOW 252-299-5300
Danny Glover email address: Danny@DannyGloverLawFirm.com