Interfering with 911 Communications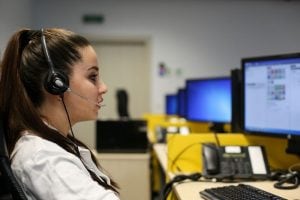 Domestic Violence charges often come with multiple allegations, including assault, injury to property, and even interfering with 911 communications.
The violation of N.C.G.S. 14-286.2 is a serious misdemeanor charge in North Carolina. It is formally called, "Interfering with Emergency Communications" and is categorized as a Class A1 Misdemeanor.
As such, the maximum punishment may include up to 150 days of incarceration.
A1 misdemeanor charges are also subject to punishments including Supervised Probation, Alcohol/Drug Assessment, Mental Health/Anger Management Treatment, Fines and Costs of Court.
"Interfering with a 911 call is a big deal in North Carolina. You should take the charges seriously. Judges, prosecutors, and defense attorneys do."

– Danny Glover, OBX Criminal Lawyer
Elements of the Crime: Interfering with 911 Communications
The State of North Carolina carries the "burden of proof" regarding criminal charges. It doesn't matter if it involves a felony or misdemeanor charge.
Proof beyond a reasonable doubt requires the finder of fact to be fully satisfied or completely convinced of the Defendant's guilt.
The Defendant (the person charged) has no burden of proof. They need not present any evidence at trial. They are not required to provide testimony or even take the stand in their own defense.
The State must prove:
Intentional interference with emergency communication (911) or call to emergency services, police or EMT
Intent is an essential element to the offense
The defendant must know the communication is for the purpose of an emergency
The Defendant must act intentionally and not due to a mistake
What is Intentional Interference
Interference with 911 may include making it difficult or impossible to make an emergency call.
Conveying "everything is OK" when it's not, creating a false impression that emergency personnel is not needed when in fact they are necessary, may also serve as a legal basis for criminal charges.
Examples of interfering with emergency communications may include things like:
Hiding, disconnecting, or removing a phone
Hiding, disconnecting, or removing emergency equipment
Disabling a theft-prevention system/alarm
Falsely canceling a Call for Service
Providing false information to Cancel a 911 Call when emergency assistance is needed.
What is Emergency Communication?
Communications may include calls for service, dialing 911, or other efforts to communicate with emergency personnel and/or law enforcement agencies.
An emergency may include instances when a person believes himself/herself or another to be in danger of imminent bodily harm. Emergency calls may also include times when the caller reasonably believes there is about to imminent danger of damage to property.
North Carolina Criminal Laws: Chapter 14
Related Criminal Charges and Legal Issues of InterestOuter Banks Criminal Defense Lawyer Danny Glover
Domestic violence charges, including allegations of assault and battery, assault on a female, damage to personal property, and interfering with 911 communications, are some of the more common offenses in north-eastern North Carolina. Obviously, interfering with 911 does not always relate to domestic violence.
There are instances when people call 911 for help with a drug overdose or other property offenses.
We encourage clients to politely exercise their Constitutional Rights. Ask for a lawyer before answering questions. Take the Fifth, advising law enforcement you'd like to speak with an attorney.
"Criminal charges deserve careful consideration of the law and facts. Being accused of an offense, whether it be for a felony or misdemeanor, can have longlasting consequences."

– Danny Glover, OBX Criminal Lawyer
Danny Glover is an experienced Outer Banks lawyer, dedicated to helping people through difficult times. We offer free consultations for criminal charges. Everything you tell us, including support staff, is confidential.
Defense attorneys, like all other lawyers, keep confidences. That means we take steps to actively protect the "attorney-client" privilege."
That's true even if you decide to proceed with other counsel or handle the matter yourself. It costs nothing to call our law office, ask questions, and determine how we may be able to help.
If you Googled, "OBX Criminal Defense Lawyers" in Elizabeth City, Tyrrell, or Dare Counties, call Danny Glover NOW: 252-299-5300
Danny is also available by email at: Danny@DannyGloverLawFirm.com