Corolla, NC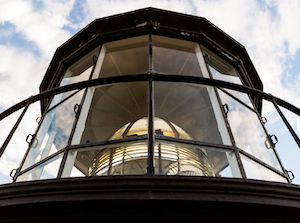 If you need legal representation in the OBX, or Googled, "Lawyers Near Me Corolla NC," we've got you covered. Our law firm helps people with legal questions, serving as Outer Banks lawyer for matters in and around Corolla, North Carolina including:
Driving While Impaired charges, and allegations of DWI
Criminal Defense: felony or misdemeanor criminal charges
Personal Injury Claims: Car Accidents, Motorcycle Accidents, Semi-Truck Accidents
Wrongful Death
Traumatic Brain Injury (TBI)
Catastrophic Loss
OBX lawyer Danny Glover has more than 26 Years experience helping people in Corolla NC.
"We help people who are hurting. That can be from an OBX car accident or allegations of criminal charges in one of the many towns on the Outer Banks, North Carolina." - Danny Glover, OBX Lawyer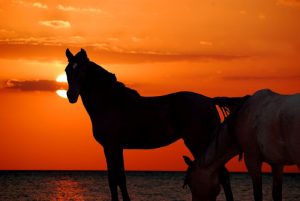 Where is Corolla NC? I was on vacation and need an experienced lawyer Carolla NC.
Corolla is the home of many North Carolina cultural and historical treasures. From the famed Corolla Wild Horses to the restored nineteenth century Currituck Hunt Club and the Whalehead Club.
Corolla, North Carolina is steeped in active, living tradition.
The Whalehead Club, a 23,000 square foot mansion, often called the Crown Jewel of the Outer Banks, was originally built in 1920 by Edward Knight, Jr. for his wife who had been denied membership in existing clubs.
The Whalehead Club has been utilized through the years by the U.S. Coast Guard, the Corolla Academy, Atlantic Research and is now undergoing a $5,600,000 restoration as the home of the Currituck Wildlife Museum. A portion of North Carolina's natural barrier islands separating the eastern shore of Currituck Sound from the Atlantic Ocean.
Corolla is also the home of the 163′ tall red brick Currituck Beach Lighthouse.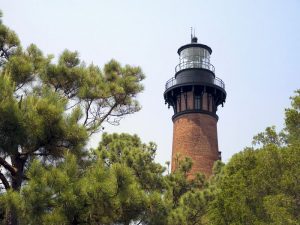 The Currituck Beach Lighthouse was made in 1865 from more than one million bricks, with 214 steps to the top. This was the last lighthouse to be built on the North Carolina Coast. Tours of the Lighthouse frequently include the newly restored Corolla Lighthouse Keeper's House.
Corolla's population swells from 1,500 in the winter to over 100,000 in the summer months, attesting to this area's rich attractions. Other helpful Links include Corolla, Into the Present, North Carolina Bed & Breakfasts and Inns, and Corolla, Currituck's Northern Outer Banks.
Visiting Carolla NC and need a lawyer? Our law firm helps people who need legal representation in Outer Banks NC
The NC Accident Laws, NC Criminal Laws, and NC DWI laws are the same whether you are sitting in court in Murphy, North Carolina in Cherokee County NC or on the Outer Banks in Currituck, North Carolina.
That's because the way our legal system is set up in North Carolina, we want to make sure everyone enjoys the protections of the constitution of Equal Protection under the law and Due Process. Justice is said to be blind, not showing favor to one person over another based on financial status or wealth, race, sex, or anything like that.
In the eyes of the law, we are all supposed to be judged the same.
At the same time, how matters are handled in places like Greenville NC vs Carolla, NC on the Outer Banks of North Carolina may be significantly different.
Again, that's not because of the laws of NC. Indeed, experienced OBX lawyers understand who they represent is often as important as the legal matter, whether it's felony or misdemeanor, civil court or criminal court, car accident or semi truck wrongful death claim.
That's because, in large measure, the Outer Banks of North Carolina is a vacation spot. While there are some people who live full-time in Carolla NC or Nags Head or Manteo, North Carolina, the population swells during the summer months.
"Our small roads in Currituck County and Carolla NC occasionally get overwhelmed with traffic during peak vacation times. With that come car accidents and other wrecks involving motorcycles, bicycles, and trucking accidents. There also is a substantial peak in the number of DWI charges Outer Banks NC." - Danny Glover, OBX Lawyer and Carolla NC Attorney
As such, as an Outer Banks NC law firm, we serve people needing legal assistance for a wide range of matters. Our OBX law firm is available for immediate consultation if you live in Currituck County or were just visiting and are facing allegations of criminal charges, DWI, or traffic tickets.
Call Corolla NC OBX Lawyer Danny Glover Now at: (252) 299-5300
We offer a free legal consultation. Everything you tell us remains private and confidential. We will explain your legal options if you are in need of an Outer Banks lawyer.