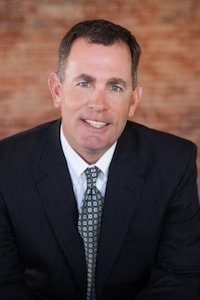 Danny Glover, Jr.
Owner
Owner:
Glover Law Firm
Elizabeth City, OBX and all of Northeastern North Carolina
A Legal Career Serving Northeastern North Carolina
For over two decades Danny Glover, Jr. has dedicated his legal career to protecting the rights and interests of people throughout northeastern North Carolina who have been accused of crimes and DWIs, as well as those who have been severely injured and harmed by the neglect or carelessness of others.
Glover has extensive experience as a criminal defense attorney, especially in DWI cases. Not only does he handle these cases in all of the courtrooms across northeastern North Carolina, but he has also taught attorneys across the state on topics related to criminal defense and DWI, as well as publishing peer-reviewed papers, manuals and teaching materials on these issues.
Danny has also focused the other half of his practice on severe personal injury and wrongful death cases, and he has obtained some of the largest verdicts and settlements in the northeastern North Carolina area in cases ranging from car wrecks, falls on dangerous floors, motorcycle and bicycle wrecks, dump truck and tractor trailer wrecks, and inadequate security cases. He has handled cases across the state, from Asheville to Chapel Hill to Manteo, and especially in the Albemarle area of Elizabeth City, the Outer Banks, Currituck, Camden, Pasquotank, Perquimans, Chowan and Gates counties.
"I think I have a unique ability to analyze legal, tactical and logistical problems and issues and formulate effective strategies that will solve those problems," Glover says. "And I am a competitor. I hate to lose at anything – especially a client's case."
Experienced Lawyers and Legal Staff
Danny's success in representing his clients for the past 26 years comes from not only from staying on top of current changes in statutes and caselaw, and also from staying on top of the latest trends in legal technology and education to assist in preparing and presenting his client's cases. But mostly, it comes from staying in constant contact with this clients, completely understanding their situations, and then aggressively standing up for his clients, whether it is in criminal court or against insurance companies that are trying to take advantage of them with low ball, unfair settlement offers.
Danny is licensed to practice in all of North Carolina's state courts as well as the U.S. District Court for the Eastern District of North Carolina, the Fourth Circuit U.S. Court of Appeals and the U.S. Supreme Court. In recognition of his professionalism and client service, Glover has been selected to The Million Dollar Advocates Forum, Super Lawyers of North Carolina and Best Lawyers.
"I believe that I have developed a reputation for being aggressive and stubborn, but also very knowledgeable about the types of cases that I handle," Glover says. "I network daily with numerous attorneys throughout the state via the North Carolina Advocates for Justice, which is the state's leading organization of about 3,000 criminal defense and injury trial attorneys, in order to make sure that I am equipped to provide the best possible service to all of my clients."
Danny Glover, Jr. has helped countless Northeastern North Carolina residents and tourists get through and then move on with their lives after an arrest or severe traumatic injury.
"I've always made it a priority and a core value to keep in regular touch with my clients and make sure that I understand their situation and that they understand their case and every step in the process," he says. "It's important for me to get to know my clients. I often go to client's home to see how they live and how their injuries have affected their daily lives. It really burns me up to see or hear about lawyers who never meet with their clients, never return their phone calls, never get to know anything about their clients. How can you possibly serve a client if you don't know them or anything about them. Every client has different needs, and I always tailor my approach to meet their individual needs."
Leadership Roles in Statewide Legal Organization
As a member of the North Carolina Advocates for Justice, (NCAJ) Glover has assumed key leadership roles over the years, including serving as its President from 2014-2015. Glover recently served as the Chair of the committee tasked with finding and hiring the new Executive Director of the organization. Glover also previously served as Chair of the Auto Torts (vehicle wrecks) Section and for several years as a member of its Board of Governors and then on its Executive Committee, as its Legislative Vice President, as well as acting as a Trustee on the NCAJ Political Action Committee, one of the most powerful Political Action Committees in the state. In the past, he also served as a founding member of the organization's DWI Task Force, working to try to stop unfair and unconstitutional legislation in DWI cases. For his exceptional service and commitment to the NCAJ, Glover was awarded the prestigious Ebbie Award Citation of Excellence in 2010.
His Membership in the NCAJ Has Especially Benefitted His Clients
"NCAJ has helped me to stay on the cutting edge of criminal defense and DWI defense techniques, as well as personal injury issues, understanding tricky and unscrupulous insurance company practices, and keeping abreast of recent court rulings throughout the state," says Glover, who has also served as a speaker at various Continuing Legal Education seminars on topics including criminal defense, DWI, governmental immunity in personal injury cases, the use of expert witnesses in injury cases, injury and death claims against the State, DWI vehicle forfeitures, and others.
Active Family and Community Schedule
Danny is married and the father of three children. He has coached many local baseball, basketball and soccer teams. He is a former competitive road cyclist, is an avid golfer, and he is a diehard UNC Tar Heels fan. (Men's Basketball National Champions 1924, 1957, 1982, 1993, 2005, 2009 and 2017).
Education
J.D., University of North Carolina School of Law, 1995
B.S., Cumberland College, 1992
Business Administration, Baseball Team (now University of the Cumberlands)
Bar Admissions
North Carolina
District Court, Superior Court, Court of Appeals, Supreme Court
U.S. District Court for the Eastern District of North Carolina
Fourth Circuit U.S. Court of Appeals
U.S. Supreme Court
Legal Activities
Chair, Executive Director Search Committee, N.C. Advocates for Justices, 2016-2017
President – N.C. Advocates for Justice, 2014-2015
President-Elect, N.C. Advocates for Justice, 2013 – 2014
Legislative VP, Executive Committee, N.C. Advocates for Justice, 2011 – 2013
Board of Governors, N.C. Advocates for Justice, 2003 – 2009; 2010 – Present
Political Action Committee Trustee, N.C. Advocates for Justice, 2006 – Present
Auto Torts Section Chairman, N.C. Advocates for Justice, 2005-2006
DWI Task Force, N.C. Advocates for Justice, 2005 – 2008
Legal Affairs Committee, N.C. Advocates for Justice, 2007-2008, 2010 – 2011
UATRA Committee, N.C. Advocates for Justice, 2008 – 2010
PAC Selection Committee, N.C. Advocates for Justice, 2010
Legal Publications and CLE Manuscripts