Camden, NC
By Danny Glover, Driving While Impaired Defense Attorney and Camden NC DWI Lawyer
Camden County may be a small, rural community in northeastern North Carolina, but that doesn't mean you can't get arrested for Impaired Driving charges in Camden NC.
"They take the NC DWI laws just as serious in Camden as they do in other parts of the state. If you've been arrested for DWI charges, it makes sense to start your defense strategy immediately" – Danny Glover, Camden NC DWI lawyer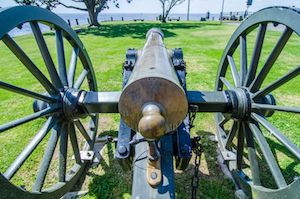 DWI Defense Lawyer Danny Glover travels extensively through northeastern North Carolina, providing legal representation Defense Lawyers Camden NCand helping clients facing DWI, serious criminal charges, felony or misdemeanor, and also personal injury cases.
The Danny Glover Law Firm focus is on courtroom advocacy and trial skills. With more than 26+ years of experience, standing shoulder-to-shoulder with clients in court, we'd like to be your Outer Banks lawyer.
If you Googled, "Lawyers Near Me Camden NC," or "Defense Lawyers Camden County, North Carolina," we're ready to help.
Why People Travel to Camden NC and Why They Get Into Legal Trouble
Camden, North Carolina doesn't have a lot of full-time residents. The US Census Bureau only reports about 600 people living there full-time.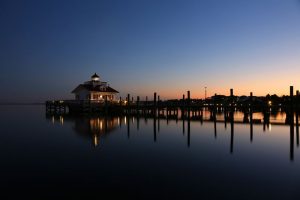 Being sparsely populated is the very thing that makes Camden County NC so popular with visitors. It's just a flat out great place for hunting, fishing and boating. ThePasquotank River, Albemarle Sound, and North River attract thousands of visitors each year from the Washington DC and Virginia metropolitan area.
Tourists from Norfolk, Virginia Beach, and Hampton Roads all love North Carolina. So do people from the Outer Banks (OBX NC), Carolla, Duck, Kills Devil Hills, Nags Head, Hatteras, and Kitty Hawk NC.
That means in peak hunting and fishing season, the population swells with people visiting Camden, North Carolina.
And sometimes when people are on vacation, they lose what defense attorney calls "situational awareness."
"It's an odd thing indeed. When people vacation in North Carolina, especially in small towns like Camden, they may do things outside normal behaviors. They drink more and, as a result, they pick up criminal charges and allegations of DWI, unlike they would at home" – Danny Glover, Camden Criminal Defense Lawyer
That also means clients seeking legal representation for criminal charges, and it doesn't matter if they're for felony or misdemeanor cases, face coming back to Camden NC. If you're not from that part of the world, it's logical that you'll need a lawyer who takes cases in Camden County, North Carolina, and who is familiar with the local rules and practices of criminal court.
If it's something like a traffic ticket or some other minor criminal charge (DWI charges in North Carolina are serious), it may be possible to limit travel back to the Camden County courthouse. . .at least for preliminary matters. If you are charged with impaired driving, chances are you'll need legal help from a Camden NC DWI lawyer and chances are you'll also be coming back to Camden County for a trial or other court disposition.
How are NC DWI Charges Different Than Other Criminal Defense Cases?
Driving While Impaired in North Carolina tends to be a complicated mix of the NC Criminal Laws and NC DWI Laws. DWI charges can be complex, time-consuming legal matters and, as stated, it most certainly is NOT taken lightly by the general public, the courts, or prosecutors in North Carolina.
The basis for getting pulled-over for DWI often starts with something very simple: A minor traffic violation or the NC Traffic Laws.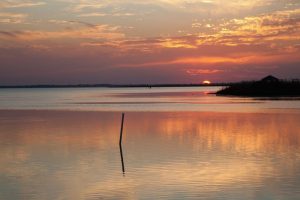 It may be something as simple as speeding on Highway 343 or a a left of center violation on I-87 or a stop sign violation on Lawyers Who Handle Cases in Camden County NCHighway 604. Experienced law enforcement officers in North Carolina, especially ones well-versed in the detection of impaired driving and NC DWI charges are trained to look for traffic violations as a legal basis for reasonable suspicion to stop.
That's both entirely legal and consistent with the North Carolina DWI laws. North Carolina State Highway Patrol (NC SHP) Troopers and the Camden County Sheriff's Department are well within their legal authority to target DWI charges by looking for violations of the NC Traffic Laws.
DWI charges in North Carolina may also be the "predicate offense" for extremely serious criminal defense cases like Murder (Second Degree Murder NC) and Manslaughter (Involuntary Manslaughter NC).
Make no mistake, if you're leaving Camden County, traveling to Currituck County NC, the NC Highway Patrol and Currituck County Sheriff's Office look for those minor traffic violations too.
More About Camden County, North Carolina
Camden is a peninsula, surrounded by the Pasquotank River on the west, the Albemarle Sound to the south, and the North River to the east. Camden is also situated on the North Carolina Intracoastal Waterway and is an established port and haven for marinas. More information about Camden can be found at the Monthly Schedule of Events, Camden County, ICW-NET General information on Camden and surrounding areas and the Dismal Swamp Canal Visitors Center.