Duck, NC
By Danny Glover, OBX Lawyer and Duck NC Attorney
There aren't many residents in Duck NC, unless your count includes beaks, webbed feet, and feathers. Full time, permanent "locals" amount to about 200 people; but, after Memorial Day, the population explodes to more than 20,000. Clearly, Duck NC is a popular Outer Banks vacation hot-spot.
"People on vacation aren't always aware of their surroundings. That results in two things: More accidents and more criminal charges in Dare County NC." - Danny Glover, OBX Lawyer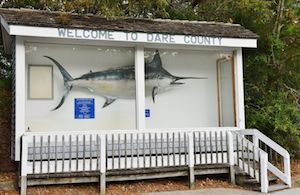 People don't seem to appreciate possible dangers, like they normally do at home. They take more risks, perhaps unconsciously thinking, "It's Duck, what could happen?"
As an attorney with 26+ years of experience helping people with legal issues, providing legal representation in Dare County, the answer to that is, "Plenty." OBX LAW OUTER BANKS LAWYERS
When you take a sleepy town like Duck NC and multiply the population 1,000-fold, crowding the streets with pedestrians and bicycles, accidents are going to happen.
There isn't a flourishing mass-transit system in Duck NC. UBER and Lyft aren't really options with 200 full-time residents.
And that adds up to car accidents, motorcycle accidents, boating accidents, pedestrian injuries, and bicycle accidents. It also adds up to DWI charges and allegations of criminal charges, felony or misdemeanor, in Dare County, North Carolina.
Law enforcement in Duck don't go on vacation. Indeed, they step-up enforcement of the NC criminal laws and NC DWI laws. It's a matter of public safety.
What Happens if I was in an Accident and I'm not from Duck NC? Do I Have to Come Back to Dare County if I was Arrested?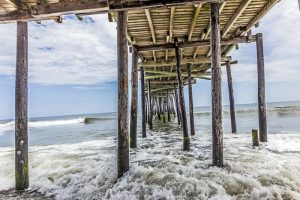 That's where the Danny Glover Law Firm comes in. We're an OBX law firm. We help people with legal matters in Duck NC and Dare County. We're here to help, year round, even if you live and work hours away.
Finding a local attorney in Dare County, an attorney with experience litigating matters in court and who enjoys an excellent reputation in the legal community, is an important first step with any legal matter. The need for proper compensation for your personal injuries, things like medical care, lost wages, and on-going treatment, doesn't stop when you cross the county-line into Dare County.
The long-term consequences of a possible Dare County conviction for DWI Driving While Impaired, or other felony or misdemeanor, are just as serious as they are in Virginia-DC Metro or Charlotte NC. So while you may visit Duck NC and the OBX on vacation for the small-town NC feel, that's not necessary true when comes to lawyers.
You need a lawyer who will actively pursue and protect your legal rights, just like they would on Fayetteville Street in downtown Raleigh.
Danny Glover is a seasoned, courtroom litigator. He may live in small-town North Carolina, but his legal skills and reputation are appreciated both in the region and throughout North Carolina.
That's one reason Danny Glover was elected and served as President of the North Carolina Advocates for Justice in Raleigh NC. The Advocates for Justice (NCAJ), with more than 3,000 North Carolina Attorney and legal professional members, focuses on two things: Plaintiff's Injury Litigation and Criminal Defense.
Danny Glover provides cutting-edge legal representation in Dare County, North Carolina. As an OBX lawyer he is well-aware of the local Rules of Court, preferences of the District Attorney's Office, and protocols of the Bar.
He also has litigated northeastern NC legal matters in Raleigh, at the North Carolina Court of Appeals, challenging the constitutionally of the NC laws and their application to facts in cases. The laws in Duck are the same as they are anywhere else in North Carolina, and sometimes lawyers have to travel to Raleigh, the home of the NC Supreme Court and Court of Appeals, to prove their case.
Danny Glover's legal knowledge extends beyond the Currituck Sound and the Outer Banks North Carolina. He's not afraid to take on difficult cases or speak truth to power.
If you have a Wrongful Death claim resulting from a catastrophic accident, Danny is here to help. If you were arrested on serious felony charges in Dare County NC, he's also available for legal Lawyers in Dare County NCrepresentation.
More About Duck NC and Dare County, North Carolina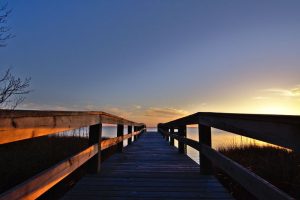 Duck, North Carolina was named for – you guessed it – the amazing number of ducks and other waterfowl that once made their home in the area. In the nineteenth century, before stringent wildlife protection laws become prevalent, Duck was known for its Hunt Clubs, many of which are now restored attractions.
Now, both live waterfowl and the carved decoys of ducks are to be found in this charming and thriving old beach town. Quaint boutiques and Victorian Bed & Breakfasts, including the Duck Smith House, join fine dining and North Carolina water-sports to make Duck one of the most popular beach destinations in the country.
If your interests include Blackbeard's ports of call, aerospace history, antiques, golfing or pottery shopping, Duck, North Carolina may be the place for which you are searching.
The Duck, NC, Army Corps of Engineers outpost is well worth an afternoon tour. Helpful Duck, North Carolina links include Cottages on the Dunes, History, Attractions and Water and Weather.