Juvenile Court Criminal Lawyers OBX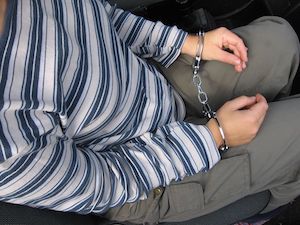 Kids make mistakes and get in trouble.
Indeed, some Outer Banks schools have a zero-tolerance policy regarding disruptive behaviors, physical altercations, and petty theft, thus resulting in formal criminal charges.
Behavorial problems that might have in years past been handled by a classroom teacher, guidance counselor, or principal, are increasingly "criminalized."
Criminal charges, if your child is a "minor" under the NC criminal and juvenile court laws, may involve an allegation of Juvenile Delinquency.
A Juvenile Court adjudication of delinquency in North Carolina is roughly the same of being found "guilty" after a trial or guilty plea in court.
If you are the parent or guardian of a child who is accused of felony or misdemeanor charges, we think it's important to retain legal counsel without delay.
The juvenile court system in North Carolina can be rather complicated.
"An adjudication of delinquency in juvenile court carries consequences. We recommend you treat the charges with the same level of concern and care as you would if your child is charged as an adult"

- Danny Glover, Outer Banks Juvenile Criminal Lawyer
How are Juvenile Criminal Charges Different?
You may have heard of Raise the Age Laws in North Carolina and the substantial changes to the Court's jurisdiction for crimes alleged against "minors" who have not reached the age of 18 at the time of the offense.
It is important to understand the Burden of Proof for criminal charges in juvenile court are consistent with criminal prosecutions in "adult court."
That's true whether the allegations involve misdemeanor or felony charges in NC.
The State must prove, Beyond a Reasonable Doubt, the essential elements of the case.
Criminal Defense Lawyers may refer to that as a prima facie showing of guilt to the Finder of Fact.
In juvenile court, that is a District Court Judge, not a jury.
Prima Facie is a Latin word that roughly means, "at first appearance" or "at first face."
Once all admissible evidence is introduced, the Court determines whether the essential elements have been met and whether the Defendant is guilty, beyond a reasonable doubt.
A finding of guilt in juvenile court results the Court finding, as a matter of law, the minor child is a "delinquent."
That's what is meant by an "Adjudication of Delinquency."
A judgment, an "adjudication" that the minor accused of the crime is guilty and therefore "delinquent."
That's true for criminal charges for manslaughter, breaking and entering, robbery with a dangerous weapon (armed robbery), and other serious felonies, as well of misdemeanor drug charges for possession, larceny, and other minor "petty" offenses.
"Juvenile Court cases in the Outer Banks deserve careful consideration and preparation, just like felony and misdemeanors in Superior Court. There are unique procedures and rules for how matters are handled"

- Danny Glover, Criminal Defense Lawyer OBX NC
Are There Trials in Juvenile Court?
Unless the minor enters a plea admitting responsibility for breaking the law, the accused is entitled to a trial.
The Office of the District Attorney serves as the prosecutor.
The Judge in Juvenile Court serves two roles, that being both the jury and judge.
The Rules of Evidence in North Carolina apply.
The Defendant retains Constitutional Rights, including the Right to Legal Counsel, the Right to Remain Silent, Miranda Rights, under the Fourth Amendment, Fifth Amendment, and Sixth Amendments.
All legal rights, privileges and protections for criminal charges are afforded to the accused in juvenile criminal court in North Carolina.
Are Juveniles Entitled to a Bond Hearing?
There are substantial differences in how things are handled in juvenile court, especially on a procedural basis.
There also may be different ways to describe things.
For example, in juvenile court we generally don't refer to hearings on conditions of release and custody as a "Bond Hearing."
Instead, criminal defense lawyers who handle juvenile court cases refer to "bond hearings" as a Detention Hearing.
The Court, instead of setting a "bond" may rule on whether a "Secure" or "Nonsecure" Custody Order is appropriate given the facts and circumstances of the case.
Procedurally there can be differences regarding the nature and frequency of what ordinarily might be thought of "Bond Hearings" and the conditions of release.
Secure or Nonsecure custody - § 7B-1903 sets forth how the Court determines conditions of release.
If held pending trial, a Juvenile ordinarily is not in jail but rather housed a Juvenile Detention Center.
Frankly, it's still a lot like jail.
The Judge considers things like the severity of the charge or charges in juvenile court, whether the Defendant is a flight risk or "runaway," and further what is in the best interests of the minor facing charges.
The Court (the Judge), in setting terms of secure and nonsecure custody Orders, may also direct the child to be "housed" in places such as:
An officially licensed Foster Care placement or Foster Home
In the custody of the Department of Social Services (DSS)
Other homes and residences "authorized by law" to provide care to the juvenile
Juvenile Court laws in North Carolina
The Court may have "jurisdiction" over the juvenile or "juvenile jurisdiction" if the minor has been adjudicated delinquent and to other delinquent juveniles who face criminal charges but have been formally "adjudicated."
If the juvenile who is within the jurisdiction of the district court judge, who thereafter breaks the law on or after the juvenile turns 18 years old may be subject to criminal prosecution as an adult.
Can a Juvenile be Tried as an Adult in North Carolina?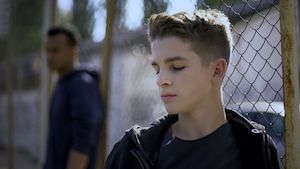 Depending on a series of important legal considerations, juveniles may be tried as an adult.
In fact, certain minors facing criminal charges may not be deemed within the juvenile jurisdiction of the Court if they have been emancipated or previously convicted as an adult.
As such, juveniles in the right circumstances can be tried and sentenced as an adult.
The Juvenile Justice Reform Act or the "JJRA" requires certain felony and misdemeanor charges be first addressed in juvenile Court.
Determining "juvenile jurisdiction" is subject to the Raise the Age laws in NC. Similarly, the JJRA also sets forth what juveniles and types of criminal charges are "excluded from juvenile jurisdiction."
Criminal attorneys who handle juvenile court cases may refer to the saying, "Once an Adult, Always an Adult."
Emancipated juveniles and married juveniles may be excluded from juvenile jurisdiction.
Juveniles facing criminal charges who have previously been "transferred to Superior Court" are also subject to exclusion from juvenile jurisdiction and therefore subject to prosecution as an adult.
Juvenile Court Criminal Defense Attorney – Danny Glover Jr
If your child is in a detention facility or faces criminal charges in juvenile court, please call Danny Glover NOW: 252-299-5300.
You may also email Danny Glover at: Danny@DannyGloverLawFirm.com
Everything you tell us is confidential. We also do not charge consultation fees for criminal charges, including matters prosecuted in juvenile criminal court in the Outer Banks, NC.