Currituck County Lawyers
Criminal Defense Lawyers Currituck NC
By Danny Glover, Outer Banks Attorney and OBX Lawyer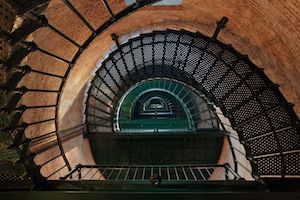 If you're facing allegations of criminal charges in Currituck NC, we are here to help. Outer Banks lawyer Danny Glover has more than 26 Years experience helping people in need of legal representation for criminal defense.
We are here to serve you and your legal interests in your time of need, whether felony or misdemeanor criminal charges.
"I have a passion for helping people. That's why I became a lawyer. If you're in trouble, we're here to help." - Danny Glover, Criminal Defense Attorney
If you Googled, "Lawyers Near Me OBX" or "Criminal Defense Lawyers Currituck NC," we've got you covered. Our law firm provides legal representation for criminal charges in:
Manteo
Carolla
Kill Devil Hills
Nags Head
Kitty Hawk
Ocracoke
Hatteras Island
Roanoke Island
Bodie Island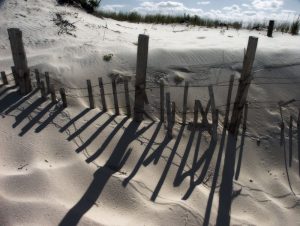 Currituck County NC has a huge footprint in square acres, but is lightly populated area, located in north-eastern North Carolina. Locals may refer to their hometown as the "Outer Banks," and if you've ever seen the ubiquitous bumper stickers, OBX, you know how popular it is for vacations, leisure, and travel.
That's part of what it makes it such a great place to both live and vacation: Wide open spaces, beautiful scenery, and not a lot of people. There's room to stretch your legs in OBX NC.
The Outer Banks are a popular summertime and holiday destination, with sprawling beaches, historic sites, state parks, light houses, and vacation homes. Roanoke Island, NC (historic Outer Banks landmark) was sponsored by Sir Walter Raleigh as Britain's first settlement.
The full-time population in Currituck County, according to census records is approximately 58,000 permanent residents. That number explodes during peak holiday travel and vacation periods.
And with that tremendous influx of people to the Outer Banks comes at least the opportunity for legal troubles.
"Sometimes people get caught up in the vacation spirit and do things contrary to their normal lifestyle or character. We see a sharp spike in OBX DWI charges, allegations of felony or misdemeanor criminal charges, drug charges, and drug possessions cases during those times." - Danny Glover, OBX Criminal Defense Lawyer
Glover Law Firm and Danny Glover, criminal defense lawyer provides FREE LEGAL CONSULTATIONS to people charged with traffic violations and other misdemeanors or felonies in Currituck, Corolla and other areas of Currituck County, North Carolina. If you have received a speeding ticket or have been arrested for DWI or another crime like larceny, sex offenses, assault, assault and battery charges, domestic violence, and DVPO Domestic Violence Restraining Order, we believe that proper legal assistance can help to save you money and mitigate the potential damage.
Call an OBX Lawyer Now to receive an immediate review of your case.
Did You Get a Traffic or Speeding Ticket in Currituck?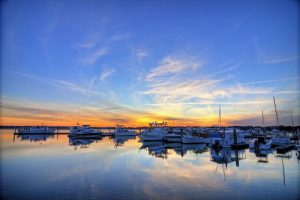 We understand the impact that a speeding or other traffic ticket can have on your driver's license and auto insurance rates. We know how to seek outcomes that can allow you to keep points off your driving record and leave your premiums untouched.
Attorney Danny Glover, Jr., helps people with allegations of criminal charges Outer Banks NC. He is a seasoned courtroom lawyer, zealous legal advocate, and defense attorney.
If you or a loved one has been charged with a serious felony or misdemeanor, we are ready, willing, and able to answer your questions and possibly stand shoulder-to-shoulder with you in court.
It helps to have 26+ years legal experience, handling criminal charges in Currituck County, NC and throughout northeastern North Carolina courtrooms.
If you have received a traffic ticket in Currituck, we may be able to save you time and money by representing you in court by written Power of Attorney or what experienced Criminal Defense Lawyers Currituck NC may refer to as a "Waiver of Appearance, Written Authorization to Appear and Serve as Defense Counsel."
Indeed, that may be the best option if you picked up OBX criminal charges and live out-of-state or even out of the country and were only visiting the Outer Banks, North Carolina.
We are here to help you in your time of need. Let us take the burden off your shoulders of worrying about criminal charges and guide you through the process.
Did You Get a DWI in Currituck?
It is a long way from an arrest to a conviction for driving while impaired (DWI, or DUI). There are many reasons why you may never be found guilty or even go to trial.
For instance, the evidence against you may be suppressed because you were pulled over without probable cause or reasonable suspicion or because you were stopped at an illegal checkpoint. Blood or breath tests could also be thrown out of your case if they were conducted in violation of your rights or with faulty equipment.
Glover Law Firm will work aggressively to protect your rights if you have been charged with DWI. You can expect our attorneys to meet with you personally to learn the facts in your case, examine all police reports and toxicology test results and review all court records.
We will file any motions needed in your case and seek a dismissal or reasonable plea arrangement before trial. If your case goes before a jury, you would have one of the most experienced DWI trial attorneys in North Carolina representing you.
Contact a Criminal Defense Attorney in Currituck
If you have received a speeding ticket or face a criminal charge of any kind in Currituck or surrounding areas, contact Glover Law Firm today for the experienced legal representation you deserve. You can reach us by phone or simply submit our online form to schedule a timely consultation about your case.