Nags Head NC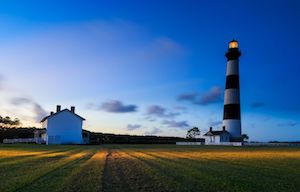 Danny Glover, criminal defense lawyer and owner of Glover Law Firm, provides legal representation to clients facing allegations of criminal charges, for misdemeanor or felony charges in Nags Head NC, Kitty Hawk, and surrounding areas in Dare County.
We will work hard to protect your rights if you have been charged with:
Speeding Tickets or any other traffic violation
Driving while impaired DWI DUI "drunk driving" charges
Drug crimes

Simple Possession
Possession of Drug Paraphernalia
Possession with Intent
Sale or Delivery of Drugs
Drug Trafficking

Assault Charges

Simple Assault
Assault and Battery
Assault on a Female
Felony Assaults
Assault by Strangulation
Assault with a Deadly Weapon AWDW
Assault on Law Enforcement
Our law firm serves clients, providing sound legal advice for criminal charges and legal matters in the Outer Banks OBX and surrounding region. Nags Head NC attorney Danny Glover, Jr., will meet with you to learn the facts of the case, explain the court process, and help craft a strategy that will best serve the interests of you and your family. He will stand with you, side-by-side, in court, guiding you through the process and explaining your legal options and constitutional rights.
To learn more about how our legal team can provide the ethical, professional ,and personalized service you need and deserve when facing criminal charges in Nags Head or need a defense lawyer elsewhere in northeastern North Carolina, Contact Us Now.
Did You Get a Speeding Ticket in Nags Head NC or Traffic Violation?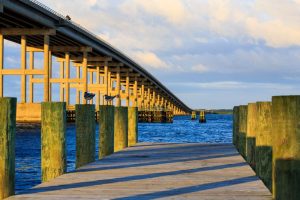 You should be very careful about simply paying your fine after you have been charged with speeding or any other traffic violation. That is normally considered an admission of guilt or legal responsibility. Even is a Prayer for Judgment in North Carolina or "PJC" is an option, it may not be the most appropriate way to handle a speeding ticket or traffic violation in Nags Head NC.
You may not realize that even a seemingly minor ticket can add points to your driving record, depending on your prior accident history and NC DMV record under the "points system." If you compile enough points within a specified period, you can lose your driver's license. It can be complicated, in that there is more than one way for the North Carolina Department of Transportation / Division of Motor Vehicles or "DMV" to revoke or suspend a driver's license in North Carolina.
Sometimes, even if you have a perfectly clean driving record, certain types of tickets or citations can cause you to immediately lose your driver's license. This may be true even if you are from another state and received your ticket while visiting Nags Head NC and North Carolina DMV sends notice to your home state.
A conviction for a traffic offense can also lead to insurance points and possibly money out of your pocket. The next time you go to buy auto insurance or renew your policy, you may be shocked at how much your rates and premiums have gone up due to your ticket. Again, a lot depends on your prior driving history and even history of "at fault" accidents and wrecks.
Your insurance company may also consider claims on your policy for other drivers. Insurance points in North Carolina and NC "License Points" can be pretty complicated. That's one reason it makes sense to consult with Nags Head NC attorney Dany Glover.
We provide Free Consultation to people wanting to know, "Should I hire a lawyer near me?" It doesn't cost anything to call OBX lawyer Danny Glover and ask questions. If you were visiting Nags Head NC and got arrested for criminal charges in Dare County, we're here to help.
Were You Arrested for DWI in Nags Head NC?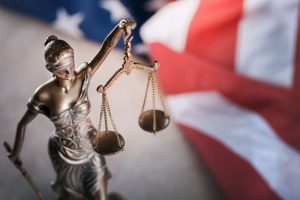 Defense lawyer Danny Glover realizes what is at stake if you have been charged with driving while impaired (DWI / DUI) in North Carolina, including fines, prison or jail time and the loss of your livelihood. Technically under the NC DWI laws the State is not required to prove you were "drunk driving" or "drunken driving."
The legal standard for DWI charges in North Carolina is much lower than that. You need only be "appreciably impaired" to be charged with DWI in NC. That's why it's now called Driving While Impaired in North Carolina.
Even allegations of DWI charges are serious, because it they can affect your ability to find and keep a good job. There a consequences to driving while impaired, including potential loss of license and jail time if the State can prove Beyond a Reasonable Doubt the existence of a Grossly Aggravating Factor.
We take these cases seriously. You should too.
Over the years, we have developed the knowledge and skill that is required to properly defend those who have been charged with DWI in the Outer Banks NC.
For instance, Dany Glover is trained in NHTSA Standardized Field Sobriety Tests and is familiar with the devices used to test one's breath and blood for alcohol levels. You may have heard those called the "breathalyzer," but in North Carolina the the most-used, approved breath-testing device is made by Intoximeters, Inc.
Roadside breath tests are normally performed using an Alco-Sensor. Breath tests to prove guilt or innocence are conducted on an Intoximeter EC/IR II.
We also have a firm grasp of the legal issues that commonly arise in DWI cases such as the legality of certain checkpoint and traffic stops. Danny Glover regularly speaks at continuing legal education seminars for defense attorneys on these and other DWI topics.
Contact Danny Glover: Criminal Defense Attorney in Nags Head NC
If you face a traffic or criminal charge of any kind in Nags Head, Kitty Hawk or elsewhere on North Carolina's Outer Banks, contact Glover Law Firm today. We can protect your rights and work hard to avoid or mitigate the harm a conviction could do to you and your family. The consultation is both free and confidential.
Everything you tell us during the attorney-client relationship is kept secret.