Grandy, NC
Grandy NC is a sleepy, coastal North Carolina town located in Currituck County NC. Home to 2,600 permanent residents, since the year 2000, Grandy has seen an explosive growth-rate of almost 80%. This hidden jewel of North Carolina, nestled between the Currituck Sound and North River, is a popular destination site for golfers and vacationers.
"While still relatively 'small-town North Carolina' for most of the year, during the peak summertime season, thousands of people flock to Currituck County. With that sudden influx of visitors, we see a substantial increase in the number of traffic tickets, DWI charges, allegations of criminal charges, and vehicle accidents of all sorts." – Danny Glover, Currituck County Lawyer
Experienced lawyers Grandy NC are used to providing legal representation to folks who don't live in Currituck County or even Accident Injury Lawyers Grandy NCNorth Carolina. Glover Law Firm helps clients with criminal charges as well as bringing legal claims for accident cases, including boating accidents, wrongful death claims, catastrophic loss, and accident injury compensation.
Our law firm is focused on courtroom litigation and preservation of our clients' legal rights. It doesn't matter if you've been charged with a serious criminal charge or have been injured due the negligence of someone else, if you Googled, "Lawyers in Grandy NC," we're here to help!
Criminal Defense Lawyers in Grandy NC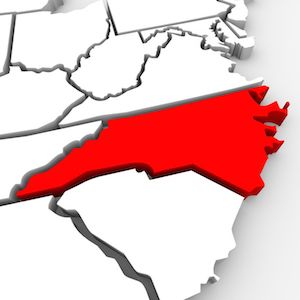 If you were arrested in Grandy NC, there are several important decisions to be made including choosing an attorney and determining whether you'll need to return to District or Superior Criminal Court in Currituck County NC. For more minor matters and certain violations of the NC Traffic Laws, an attorney may be able to appear on your behalf by way of a Waiver of Appearance.
Other, more serious allegations of criminal charges, misdemeanor or felony cases, such as DWI Driving While Impaired charges ("drunk driving" or "drunken driving" as many people still call them) normally will require your personal appearance. Because of the potential for long-term consequences, it makes sense to immediately secure legal representation and begin preparing a defense strategy.
Accident Injury Lawyers Currituck NC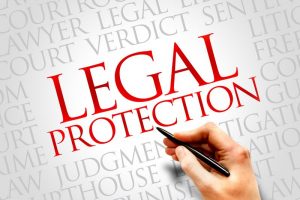 We understand the hardship that Grandy NC residents and their families suffer when they are injured in an accident. Our goal is to hold the person or company who caused your accident accountable for the harm they have caused. We want to secure compensation that will allow you to move on in life without unnecessary delay.
To help you in this process, we provide free initial consultations. This consultation allows you to learn more about us, and it gives us the chance to learn more about you and your case. If we can help you, then you will pay nothing for our services unless we recover a settlement or verdict on your behalf. CALL NOW for a Free Case Evaluation: (252) 299-5300
If you or a loved one has been harmed through no fault of your own, call Glover Law Firm today or complete our online form. We're ready to get to work for you right away.
Danny Glover – Experienced Grandy NC Lawyer – Personal Injury Attorney
When you hire Glover Law Firm, we will give your case the serious attention it deserves. We work with skilled investigators and highly qualified experts. We also use cutting-edge technology to build all of our cases. We can put all of those resources to work for you.
Attorney Danny Glover Jr., has more than 26 Years of legal experience litigating complex legal matters in Currituck County NC and northeastern North Carolina. Danny knows how to deal with insurance companies and present cases to juries. Above all, they are passionate about protecting the rights of accident victims in Grandy NC, Coastal North Carolina and the OBX Outer Banks.
Our firm's results include:
$1.2 million settlement for a rape victim in a shopping mall inadequate security case
$1.1 million verdict for a 65-year-old motorcyclist who suffered disabling injuries in a motor vehicle accident
$1 million settlement for a motorcycle rider hurt when another driver turned directly in front of him
$500,000 verdict for the family of a motorist who slid into a bridge after hitting standing rainwater six days after another fatal wreck at the same location
$500,000 settlement for a motorist injured when a dump truck driver failed to yield
$347,500 settlement for a farm tractor driver injured in a rear-end collision caused by a tractor-trailer driver.
Each case is different. Although our past results do not guarantee a similar outcome in your case, we believe that our track record attests to our success in a wide range of cases.
Glover Law Firm can handle cases involving:
Car Accidents
Motorcycle Accidents
Truck / Tractor-Trailer Accidents
Dump Truck Accidents
Pedestrian Injuries
Bicycle Accidents
Dog Bites
Nursing Home Negligence / Abuse
Catastrophic Injury
Wrongful Death
TBI Traumatic Brain Injury
Permanent Injury – Loss of Limb
Scarring – Disfigurement
Call Now for a Free Case Evaluation – Boating Accidents – Wrongful Death Claims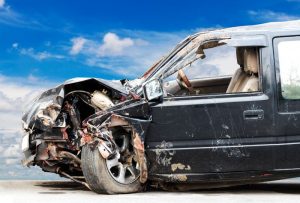 Glover Law Firm enjoys a reputation for dedication to detail, hard work, and compassion for clients. Danny Glover is well-Grandy NC Lawyersrespected in the legal community in northeastern North Carolina and the State of North Carolina. Indeed, he is a past President of the North Carolina Advocates of Justice (NCAJ.com).
Danny Glover has been listed in Super Lawyers North Carolina Magazine and is a member of The Million Dollar Advocates Forum ®. For more information on the criterion on Mr. Glover's legal accolades and criterion for inclusion of any membership organization, please visit: Million Dollar Advocates Forum or Super Lawyers NC 2019 Danny Glover.
If someone else's carelessness, recklessness or intentional disregard for others' safety has caused you to be injured or caused the death of a family member, North Carolina law says that you may be entitled to receive financial compensation for your losses.
A settlement or verdict can cover losses that include medical expenses, lost wages, pain and suffering and more.
The personal injury lawyers of Glover Law Firm are committed to helping Grandy residents to seek this compensation. Schedule your free consultation today by calling us or contacting us online.