Felony Serious Injury by Vehicle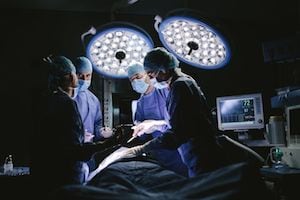 Most people understand Impaired Driving charges in North Carolina are serious. Normally, "drunk driving" is considered a misdemeanor offense.
There are certain circumstances though, where DWI may serve as what defense lawyers may refer to as a "predicate offense" to other, extremely serious felony charges.
Two such charges are:
Felony Serious Injury by Vehicle
In both instances, impaired driving is a necessary essential element to prove the person accused of the charge, the Defendant, guilty Beyond a Reasonable Doubt.
Without driving while impaired, a conviction cannot stand.
The primary difference between Felony Death by Vehicle and Felony Serious Injury by Vehicle is a vehicular homicide. Death by Vehicle charges mandate the wrongful death of another human being caused by impaired driving.
Felony Serious Injury requires serious bodily injury, as opposed to a fatality. Both mandate the defendant's driving be a proximate cause in the car accident.
Vehicular Manslaughter and Murder Charges in North Carolina
There remain Common Law offenses like Murder and Manslaughter that may also apply. Vehicular homicide charges are not necessarily limited or otherwise superseded by statutory prohibitions.
Second-Degree Murder, associated with impaired driving, requires the element of malice to be proven by the prosecutor.
Involuntary Manslaughter is often associated with prima facie proof of gross, criminal negligence.
Felony Death by Vehicle and Felony Serious Injury by Vehicle are much less complicated. All that is required is proof:
The Defendant
Operated a Vehicle in North Carolina
On a Street, Highway, or Public Vehicular Area
While Impaired
Defendant's Driving was a Proximate Cause of an accident
Fatality / Serious Injury
The last element, differentiates the charges. Death by Vehicle requires proof of the wrongful death of another human being. Serious Injury by Vehicle is just that, instead of a fatality, the victim suffered severe bodily injuries.
In both instances, impaired driving and what is impairment, may be proven by evidence that:
At any relevant time after driving, the Defendant had a BAC Blood Alcohol Concentration of 0.08 or higher or
After blood or urine testing, any amount of a Schedule I Controlled Substance is detected or
The Defendant was "appreciably impaired," where the Defendant's mental and/or physical faculties were noticeably, appreciably impaired by a impairing substance
It is important to note the State is not limited to proof of any one factor or type of impairment. Any and/or all of the above may serve as a basis for a conviction.
Double Jeopardy Considerations
In order to be convicted of Felony Death or Felony Serious Injury, the State must prove the accused guilty of impaired driving. And while a conviction is necessary, the accused cannot be punished for the same criminal acts twice.
Essential Elements to NC Crimes
As a result, the Court (the Superior Court Judge) must set aside the conviction for the DWI charges and sentence only for the felony charge of either Felony Serious Injury or Felony Death, as the case may be.
Under the Fifth Amendment to the Constitution, the accused cannot be "double punished." Double Jeopardy under the 5th Amendment also prevents re-trial on the same criminal charge once "jeopardy" has attached.
As a matter of law, if the jury (or the Finder of Fact) in Superior Court finds the Defendant Not Guilty of the predicate offense of impaired driving, the Court must set aside the related felony charges that require proof of DWI in violation of N.C.G.S. 20-138.1
Example of Felony Death by Vehicle
While traveling on Highway 13 near Ahoskie in Hertford County, Defendant is involved in a multi-vehicle collision. Within the accident report prepared by the investigating officer, "causes of the collision" are noted.
Of the four vehicles involved in the car accident, four drivers are cited with moving violations, including the Defendant.
Defendant's speed and "slow reaction time in avoiding the wreck" are listed as contributing factors. As such, Defendant is cited for Unsafe Movement and Exceeding the Posted Speed Limit.
Defendant's passenger is killed in the accident. Defendant is also seriously hurt and is airlifted to the Vidant Medical Trauma Center.
Three hours after the accident and prior to surgery, medical staff take a sample of Defendant's blood. Later tests confirm a BAC of .07.
A Driving While Impaired Report (DWIR) prepared by the investigating officer notes:
6/6 HGN
Strong Odor of Alcohol
Slurred Speech
Admission to Drinking
Defendant stated, "I'm sorry. I shouldn't have been driving."
Several open containers of Budweiser found inside the vehicle
Cold, open beer in center-console
Prior to his release from the hospital, the Defendant is arrested for Driving While Impaired, Reckless Driving, and Felony Death by Vehicle.
Applying the fact-pattern as provided, several of the prima facie elements likely may be proven by the State in its Case in Chief.
The legal and factual issue to be resolved involves Defendant's impairment. Although the numerical value is below .08, the State may choose to proceed under the "appreciable impairment prong" of the criminal law.
The Finder of Fact would need to determine whether the defendant was appreciably impaired and further that the Defendant's operation of the vehicle was a proximate cause in the death of his passenger.
A proximate cause is not the same as the "the proximate cause" or the "sole cause" of the fatality. The State need only prove Defendant's actions, taken together with other acts, caused in part the fatality.
To that end, the Defendant's speeding and slow reaction time may be related driving under the influence of alcohol. Alcohol is a controlled substance in North Carolina. As a central nervous system depressant, alcohol is also an impairing substance.
OBX Felony Defense Lawyer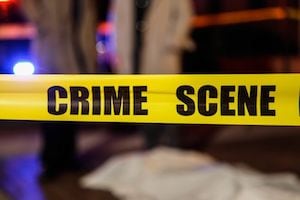 If you've been charged with either a felony homicide or felony serious injury offense, we are here to help. Danny Glover is an experienced Outer Banks Criminal Defense Attorney with more than 26 Years providing legal guidance and advice to people facing serious felony charges.
Call now to schedule your free office consultation. Everything you tell our staff is strictly confidential. Rest assured knowing we keep confidences.
You may also reach Danny Glover by emailing: Danny@DannyGloverLawFirm.com