Challenging the 30-Day Civil Revocation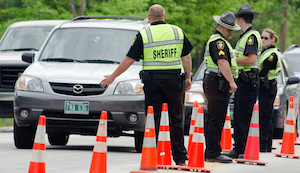 If you were arrested or charged with "drunk driving" in NC and either willfully refused to provide a breath sample or blew a .08 or higher, there's a good chance your license to drive has been revoked in the State of North Carolina.
That is consistent with what DWI defense lawyers refer to as the implied consent law and N.C.G.S. 20-16.2.
Such revocation can be placed into effect whether or not you are licensed by the North Carolina Department of Transportation / Division of Motor Vehicles or "NC DMV."
It also applies to motorists operating in a motor vehicle in the state of North Carolina while licensed in another state.
Seizure of your driver's license after being accused of driving while impaired may be permissible under the law.
At the same time, the ability to legally drive in North Carolina is not automatically revoked or suspended in every instance just for allegedly breaking law.
Clients and fact-patterns associated with OBX DWI charges are unique.
"If your license has been seized after being charged with driving while impaired, there may be legal options available. As defense lawyers we help clients understand and navigate the myriad of NC DWI laws."

- Danny Glover, Outer Banks DWI Defense
In certain, limited circumstances, a valid legal basis may exist to challenge the administrative revocation or suspension.
Can I Challenge a Willful Refusal?
Outer Banks DWI lawyers may refer to that as the "Civil Administrative Suspension" or the "30-day revocation" or the "20-16.2 Revocation."
Can They Suspend My License After DWI?
To be clear, in many instances the license revocation is both legal and proper.
Just being charged with DUI / DWI carries consequences, including the possible revocation of your right to drive in North Carolina.
What Happens When You Get a DUI?
Reasonable minds differ as to whether that is fair.
Your license is valuable. It's a part of taking care of your family, going to work, and maintaining your household.
Our appellate courts in North Carolina have declared the 30-day suspension as legal and not a punishment without having first been convicted.
So while some might say, "How can they suspend or revoke my license if I've only been charged and not convicted?"
The NC appellate courts have ruled the revocation is civil and administrative in nature.
What are My Legal Rights Regarding Challenging the Suspension?
There may be an option to challenge the legal authority to revoke or suspend your license based on a breath or blood reading.
What is Driving While Impaired, DWI, and DUI?
In order to demand a breath or blood sample after an arrest for DWI in NC, the law requires certain conditions precedent.
Not everyone is arrested for driving while impaired.
One need not be formally arrested for the Implied Consent laws to apply. Simply being charged with the offense of DUI / DWI may be enough under the law.
An officer cannot demand a breath or blood sample unless there is probable cause to charge (or arrest) the accused for DUI.
As such, a uniform citation may be issued without an arrest.
That is entirely legal and proper, although that likely takes place in a minority of the DWI charges on the Outer Banks.
BAC – Blood Alcohol Content and BrAC – Breath Alcohol Content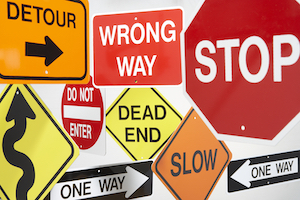 When and if there is probable cause to bring DWI charges, the person accused of breaking the law may be requested to submit to a breath or blood test to determine the alcohol concentration.
DWI defense lawyers may refer to that as the BAC or blood alcohol content or concentration and BrAC for breath alcohol content or concentration.
The licensed chemical analyst, the "LCA," and/or charging officer have certain requirements and protocols to follow regarding obtaining blood and breath samples.
In North Carolina the police officer responsible for the arrest may also be the licensed chemical analyst.
Previously, prior to changes in the law, the charging officer could not serve as the LCA.
Challenging the Civil, Administrative Revocation
Challenging the validity of the administrative suspension is subject to certain timing requirements and filing of paperwork.
Failure to file within the prescribed period of time ordinarily will result in the waiver of your right to obtain administrative relief.
If you have been charged with driving while impaired and wish to challenge the civil administrative revocation, it is extremely important to do so within the time-period mandated by the general statute.
While an attorney is not required, it certainly helps to have legal counsel explain the forms and prepare the necessary paperwork.
The hearing may take place in front of a District Court judge or magistrate, depending on the preferences of the attorney and local rules.
In the event the prayer for administrative relief is denied, you may still have the option to obtain a Pretrial Limited Driving Privilege.
Such "hardship license" is also subject to certain conditions precedent and is within the Discretion of the Judge.
If you have questions regarding your ability to obtain a Limited Privilege, seek legal counsel immediately.
Outer Banks DWI lawyer Danny Glover
If you've been charged with "drunk driving" or DUI or DWI on the Outer Banks, (it really doesn't matter what you personally prefer to call it) Danny Glover is available for consultation.
The consequences of a conviction can be both serious and long-term, depending on things such as your prior record for impaired driving, and whether there are any Grossly Aggravating Factors, Aggravating Factors, or Mitigating Factors for the Court to consider.
Of course, that's also true regarding your license and ability to legally drive.
Driving While License Revoked – Impaired Revocation or "DWLR Imp Rev" is a serious criminal offense in North Carolina.
We think it is a really good idea to speak with an attorney before doing anything.
Call Danny Glover now: (252) 299-5300