DVPO Tactics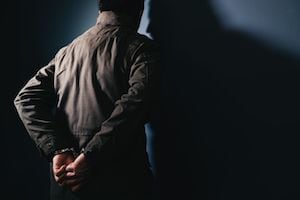 Addressing allegations made part of Domestic Violence Protective Order or "DVPO" deserves careful consideration.
A legal determination that "Acts of Domestic Violence" occurred can have long term consequences in more ways than you may presently understand.
Deciding the most appropriate manner in which to proceed may, in part, be related to the background experience and practice type of your defense attorney.
"A Complaint and Motion for DVPO under N.C.G.S. 50B occasionally involves a criminal defense lawyer, a family law attorney, and possibly both."

– Danny Glover
The particular setting of the courtroom can also make a difference in certain jurisdictions.
That's because some 50B trials are resolved in family court as part of a Chapter 50 separation and divorce proceeding.
Other times, particularly when the parties are not married, after the ex parte Restraining Order is issued, the allegations may be scheduled in a way more consistent with calendaring criminal offenses.
That makes sense. A fair number of allegations set forth within a Complaint and Motion for DVPO may also serve as a legal basis for criminal charges.
The same behavior or behaviors may serve a dual purpose. It does not violate Double Jeopardy protections to be subject to both a civil cause of action and criminal charges for the same alleged violations of the law.
Dismissal of a 50B, when removed to Family Court, is occasionally accomplished by way of a type of Settlement Agreement referred to as a "Memorandum of Judgment" or "MOJ" between the parties.
Divorce lawyers are likely more familiar with that term and/or protocol than lawyers who focus primarily on criminal defense and legal representation of people who have been arrested or charged with violations of the NC criminal laws.
Settlement Agreements are generally not considered part of criminal charges.
The State of North Carolina, through the District Attorney's Office, decides whether to proceed forward in the prosecution of charges.
While many if not most ADA's consider the wishes of the complaining witness (the alleged victim), they are not necessarily required to dismiss a case.
Even if the parties to a civil action agree to settle the matter amicably, there may still be criminal implications.
50B Orders and Domestic Violence Charges
OBX criminal defense attorneys may focus on the possible implications of a pending 50B Order to a warrant or criminal citation.
"Acts of Domestic Violence" may include criminal allegations for offenses including, but not necessarily limited to misdemeanor or felony charges:
Assault by Strangulation – Felony
Assault with Deadly Weapon Inflicting Serious Injury – Felony
Assault with Deadly Weapon – Misdemeanor
Simple Assault
Assault and Battery
Assault on a Child
Assault on a Female
Injury to Personal Property
Interference with Emergency Communications
Communicating Threats
Unlike many criminal charges, an Order granting a Complaint and Motion for ex parte protective order requires an immediate hearing under N.C.G.S. Chapter 50B.
The "respondent" or "defendant" in such a civil action, prior to the entry of the ex parte Order, has not had an opportunity to be heard or respond to the allegations.
As such, the amount of time allowed for that type of Order is limited. It is temporary and necessarily requires an expiration date.
Defense attorneys may refer to a 50B as a type of "TRO," which stands for Temporary Restraining Order.
A Complaint for DVPO is a civil lawsuit. A formal Civil Complaint is filed and is therefore subject to the Rules of Civil Procedure.
The standard of proof is different from that required of the State to prove someone guilty.
Criminal Charges = Proof Beyond a Reasonable Doubt
Civil Complaint for DVPO = By the Greater Weight of the Evidence
In criminal court, the State cannot call the Defendant as a witness against himself. That's part of Fifth Amendment Constitutional Rights.
That is not true in a civil proceeding. A Plaintiff (or their attorney) may call the Defendant to testify in a 50B hearing.
The Defendant may still assert the privilege (5th Amendment), which may be inferred adversely by the Judge.
After an arrest and bond is set, a felony charge may take weeks if not months for a court appearance to be set.
The State may be required to submit the matter to the Grand Jury for review if the allegations involve possible felony offenses or charges.
Defense attorneys often prefer to take a defensive posture when our client faces serious allegations in a DVPO.
We may very well agree to continuing the 50B without an admission of wrongdoing or Findings of Fact – Danny Glover, OBX Lawyer
If the District Court Judge finds "Acts of Domestic Violence" took place, there can be consequences to a resulting separation and divorce or action for child custody.
Criminal lawyers may focus on the criminal charges, understanding that likely will serve the additional, positive goal of protecting the client in later family court proceedings.
Criminal Court, 50B Hearings, and a Compliant for Divorce
To be clear, at the Danny Glover Law Firm, we are not divorce lawyers. Our focus is on litigation on legal matters including criminal defense, personal injury claims, and when appropriate, defending a Motion and Complaint for DVPO.
If a client has concerns about separation, temporary support, and custody, we may refer them to an OBX family law attorney.
"It's not unusual for us to work together with family law attorneys when the client is dealing with criminal court, 50B hearings, and a possible filing in family court."

– Danny Glover
We are careful to balance the client's need for a favorable result in criminal court, understanding a conviction can affect more than a criminal record.
Cases involving allegations of domestic violence tend to be some of the most complicated legal matters in court.
Disposing of such matters can be time-consuming and confusing. There are a lot of moving parts and things to think about.
Legal Issues
OBX Domestic Violence Lawyer Danny Glover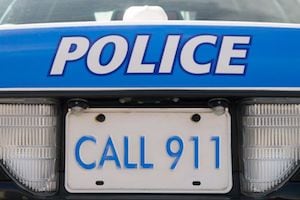 We help people who have been arrested and charged with domestic violence. If you believe something happened at home that might get the police involved, don't wait, call Danny Glover right now.
It's important you understand your legal rights. Many a case has been won and lost on how someone accused of criminal charges handles themselves when police come knocking.
If you're calling after being released from jail, you may already understand DV cases are different. You may have been subject to up to a 48 hour "DV hold."
It's important you carefully review all the paperwork given to you in jail.
A fair number of clients fail to realize they have been served both with a Warrant for Arrest and a civil Complaint and Motion for DVPO.
The Court date following the temporary ex parte Order is normally ten days or less. You may also have follow up court dates to address Bond and Probable Cause, even if you've already been released from custody.
Call Danny Glover NOW. The consultation is free of charge. Everything you tell Danny and our legal staff is confidential.
You may also email Danny at: Danny@DannyGloverLawFirm.com