Outer Banks Larceny Defense
Larceny Charges in Dare County and Pasquotank County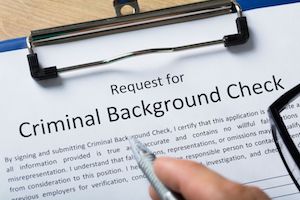 Accusations and an arrest for larceny may carry unexpected consequences, proving to more than slightly tarnish your good reputation and name.
Even friends and family might not excuse or overlook an arrest for shoplifting or misdemeanor larceny as a "one off."
"Part of the charm of Dare and Pasquotank counties is that they're relatively small, close-knit communities. At the same time, news of an arrest and being labeled a criminal can happen almost immediately."

– Danny Glover, Outer Banks Criminal Defense
Defense lawyers may refer to criminal charges such as shoplifting and larceny as crimes of theft or dishonesty.
They also may be considered "crimes of moral turpitude," which also include allegations of fraud, larceny by trick, and embezzlement.
If convicted, punishments may vary in their nature and consequences.
In imposing judgment, as formally set forth in a Judgment and Commitment, the sentencing Judge may consider (subject to the offense and offender):
Active, Intermediate, and Community Punishments
Aggravating Factors / Mitigating Factors
Prior Criminal Record of Convictions
Active Punishment, subject to PRL or Prior Record Level, refers to jail or prison time (incarceration)
Intermediate and Community Punishments may include some form of probation

Supervised Probation / Probation Officer
Unsupervised Probation

Restitution to Victim
Costs of Court
Community Service and Community Service Fees
Mental Health and Substance Abuse Assessment/Treatment
Jobs and job prospects may also be adversely affected by larceny charges.
Being thought of as a dishonest person, a thief, or a risk on-the-job is never a good thing.
It doesn't much matter if it involves a misdemeanor or felony charge, a criminal record for larceny may affect the ability to find a good job or advance your career.
"Understandably, clients tend to ask about jail or prison time if convicted. The potential consequences are certainly varied and broad, deserving a holistic consideration of the best-case-worst-case scenarios."

– Danny Glover, Pasquotank Lawyer
Our Elizabeth City law firm helps clients charged with a wide range of criminal matters. We understand and appreciate the consequences of a conviction.
Defense lawyers take larceny charges in Dare and Pasquotank County seriously. We recommend you do too!
It's our opinion effective legal representation begins with attention to detail, preparation, and an honest assessment of the pending charges.
If you or a loved one has been arrested for larceny, or even accused of stealing something, we strongly recommend you immediately seek legal advice.
Exercise your 5th Amendment Right to Remain Silent. Do not answer questions, participate in an investigation, or "clear things up" if asked by loss-prevention officers.
Statements made on a voluntary basis, ones not subject to Miranda Warnings, may be admissible in court.
Take the 5th. Ask to speak with legal counsel.
Outer Banks Larceny Charges
Some vestiges of being a British Colony, and the Common Law, remain in North Carolina.
The North Carolina General Assembly has also adopted expansive, very specific statutory larceny charges as set forth in N.C.G.S. § 14-72
The NC Criminal Laws have in large measure stopped referring to larceny as "Petty Theft" or "Petty Larceny" or "Grand Theft" or "Grand Theft Larceny."
Chapter 14 now defines what is misdemeanor larceny, what is felony larceny, and what is habitual misdemeanor larceny.
The value of the property or goods at issue may impact the type of larceny charges and/or the consequences of a conviction; but, that is not an absolute rule.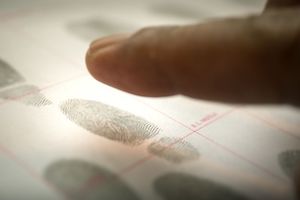 For example, without more, goods that amount of less than $1,000 in value may be prosecuted as a Class 1 Misdemeanor.
That's still pretty serious, as the maximum period of incarceration (for the highest level PRL – Prior Record Level) is up to 120 days.
Items of greater value, as defined within NCGS 14-72, may be classified as a Class H Felony, carrying a maximum period of active punishment of 39 months in prison.
Habitual misdemeanor larceny charges, which is punished as a felony, allows for a felony indictment with four (4) or more felony larceny, misdemeanor larceny, or criminal charges that are "deemed as punishable as larceny under this section."
OBX Criminal Charges and Information
Outer Banks Criminal Defense Lawyers: Danny Glover Law Firm
Given the circumstances for shoplifting and larceny charges can vary, if you've been issued a Criminal Summons, Indicted, or just accused of theft, legal representation makes sense.
"My considered opinion is that it's a good idea to seek out legal advice before giving a statement or admitting wrongdoing."

– Danny Glover, OBX Lawyer
The State of North Carolina, whether it's in Pasquotank County or Dare County or anywhere in North Carolina or the Outer Banks, has the Burden of Proof.
You are presumed innocent.
We will help explain your criminal charges, how matters proceed in court, and your legal options.
Contact OBX Criminal Defense Lawyer Danny Glover 252-299-5300 or Danny@DannyGloverLawFirm.com