Outer Banks DWI Charges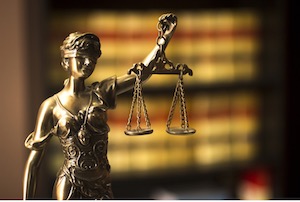 Do you need a lawyer if you are facing DWI charges in the Outer Banks?
Absolutely.
Your case and your future deserve the attention of someone with substantial experience in handling Outer Banks criminal charges.
Make no mistake. Driving While Impaired is more than a minor traffic ticket.
It's a serious criminal charge in North Carolina that can carry long term, substantial consequences.
"The laws dealing with impaired driving can be extremely complicated. It's incredibly important to do your homework. There is no substitute for hard work and dedication to detail."

- Danny Glover, OBX Lawyer
We'd like to help you navigate the legal system and advise you on potential consequences, including the best-case and worst-case scenarios.
Why Attention to Detail Matters
When is the Best Time to Hire a Lawyer?
When facing charges of Driving While Impaired (DWI) on the Outer Banks, we believe it is best to contact a lawyer as soon as possible.
"The sooner we get to work, the better. There can be important documents and evidence to obtain and motions to file."

- Danny Glover, DWI Lawyer
If your license has been revoked for DWI, even if only for an accusation of impaired driving, there may be options available to get you back driving.
That may involve something DUI lawyers refer to as a Limited Driving Privilege.
Preparation of a Pre-Trial Limited Driving Privilege takes time and filing of materials with the Court.
When you call our law firm, we'll explain your options regarding driving and help determine whether you're eligible for a "hardship" license or other Limited Privilege.
What is a Limited Privilege in North Carolina?
A Limited Privilege is a type of license that allows you to drive for certain, specified reasons.
This may include driving to and from work or school, attending church services, medical appointments, and other needed destinations.
It is an Order of the Court.
"Limited Privileges are granted by the Court (the Judge) and not NCDMV. As such, they're filed with the Clerk of Court. DMV can reject Limited Privileges if not properly issued."

- Danny Glover, NC DWI Lawyer
A Pre-Trial Limited Driving Privilege often requires documentation of things such as:
Proof of Insurance - DL-123
Substance Abuse Assessment
Proof of Work Hours
Child Visitation Schedule - Court Order
Petition for Pre-Trial Limited Driving Privilege
Prepared Limited Privilege - Order
Does the BAC Matter?
BAC stands for Blood Alcohol Concentration and does play a role in Driving While Impaired charges.
Your BAC is often related to performance on Standardized Field Sobriety Tests - SFTSs (dexterity tests), which can, in turn, affect the "arrest decision" and Probable Cause to Arrest, as well as the Reasonable Doubt phase of a trial.
Depending on your BAC level, you could also face harsher penalties if the blood or breath alcohol concentration is .15 or more, which is considered Gross Impairment under the NC DWI Laws.
North Carolina Law outlines different BAC thresholds that determine DWI charges, such as:
0.08 BAC or higher may be deemed "sufficient" for a conviction of impaired driving – The legal standard remains Beyond a Reasonable Doubt
0.15 BAC or higher is an Aggravating Factor, that being "Gross Impairment"
0.04 or higher is the legal standard for CDL - Commercial Driver's License when operating a commercial motor vehicle
0.01 or higher is the legal standard for a "Provisional Licensee" conviction, Driving after consuming alcohol or drugs, by a person under twenty-one (21) old
Consequences of DWI Charges in the Outer Banks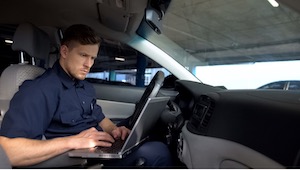 Being charged with a DWI in the Outer Banks can have serious consequences.
Allegations alone can cause problems with work, professional licensure, and your reputation.
If you or someone you know has been charged with a DWI, it is important to hire a very experienced OBX lawyer to represent your best interests and help explain your legal rights and options.
What Happens if You Were Visiting and Got Arrested?
The Outer Banks is a popular tourist region; unfortunately, the consequences of being convicted for DWI charges can spell disaster for out-of-state visitors.
Not only can you face hefty fees and potential jail time, but your home state may also take action, including revoking driving privileges if convicted of DWI in Outer Banks.
North Carolina is a participating state in something called the Driver's License Compact or "Interstate Compact."
It is important that anyone who may find themselves facing DWI charges enlist the help of an experienced Outer Banks lawyer as soon as possible.
"We represent a lot of people who live out-of-state. We understand getting back to the Outer Banks can be a hassle. That's one reason we take great care to work with clients in calendaring."

- Danny Glover, Outer Banks Attorney
What Can Happen if You're Convicted of DWI?
If you are convicted of a DWI charge in the Outer Banks, you could be facing hefty fines, jail time, loss of license and/or driving privileges, higher insurance premiums, installation of an ignition interlock device (IID), and more.
Obviously, each case, like each person charged with impaired driving, is different.
The punishments for a conviction depend on the nature and circumstances of the charge.
For example, your defense attorney may have some questions, such as:
Have you ever been convicted of DWI in the past?
Was your license active or suspended or revoked at the time of the DWI arrest/charge?
Was there a child under the age of 18 in the vehicle at the time?
Did the DWI involve an accident that resulted in serious injury to someone?
What did you blow?
Was there a blood test?
Depending on the answers to those questions, the penalties can range from relatively minor to quite severe.
"It makes sense to talk to a lawyer right away and figure out what exactly you're looking at."

- Danny Glover, OBX DWI Lawyer
Does Experience Matter?
Experience certainly matters when it comes to DWI charges.
That's as true on the Outer Banks as it is in Charlotte or Raleigh.
Indeed, we believe some of the keys to an effective DWI defense include:
Substantial Courtroom Experience, specifically including Jury Trial experience
Dedication to Detail
Hard Work
Extensive knowledge of the NC DWI Laws and related caselaw
Reputation for advocacy and candor
DWI charges tend to be complicated legal matters with lots of ins and outs.
With decades of experience representing clients throughout the area, Attorney Danny Glover Jr. knows how to navigate the unique challenges associated with DWI cases and can provide sound legal advice.
An attorney with substantial courtroom experience will be able to review all evidence related to your case and provide legal advice tailored specifically to your situation.
Does It Matter if You Call It DUI or DWI?
No, it does not matter if you call it DUI or DWI.
The two terms are often used interchangeably, and they both refer to the same basic legal concept - Driving Under the Influence (DUI) of alcohol or drugs and/or driving while appreciably impaired.
In North Carolina, a lot of people use term "Driving While Impaired" (DWI).
The statute (the NC DWI law) doesn't refer to "DUI" or "DWI" or "drunk driving."
N.C.G.S. 20-138.1 refers simply to impaired driving.
No matter what terminology you use, it's important to understand the seriousness of a DWI charge in North Carolina and take action if you've been arrested or charged with Driving While Impaired.
Danny Glover Jr. - Outer Banks Driving While Impaired Lawyer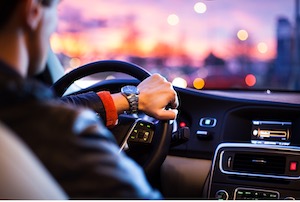 DWI charges can have serious consequences but there may still be hope depending on each unique case.
It is important for anyone facing DWI charges in the Outer Banks area to hire an experienced OBX lawyer who understands how DUI cases are handled on the Outer Banks.