OBX Federal Drug Charges: Outer Banks Drug Crimes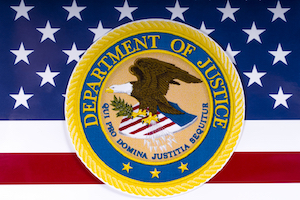 The OBX or Outer Banks of North Carolina is famous for beaches, lighthouses, and of course a long history of smugglers, privateers, and pirates. But did you know, there are a surprising number of federal drug charges in places like Nags Head, Kitty Hawk, and Elizabeth City?
Federal drug charges are federal crimes that are prosecuted under the law of the United States. If you face OBX Federal Drug Charges, you'll be up against federal investigators and prosecuting attorneys (Assistant United States Attorney or "AUSA") who very much consider such criminal charges a top priority.
If you are suspected of Outer Banks Federal Drug Crimes, you very well may be put under close scrutiny by federal investigators who often use surveillance and wiretapping to listen in on your phone calls or read any emails or text messages that you send.
Obviously, law enforcement needs something called a Search Warrant to do that.
"In Federal Court, many investigations remain highly secretive until indictments are handed down. Even then, there may be 'sealed indictments' to keep pending investigations under wraps and secret."

- Danny Glover, OBX Federal Criminal Defense Attorney
With some types of search warrants, such as those authorized for phone taps and electronic communications, you may not know about a validly issued warrant until you're facing serious a federal drug charge and under arrest.
Drug Charges in Federal Court may also involve warrants to search through your OBX home, office or business looking for evidence like drugs, paraphernalia, weapons, and financial records.
If you're convicted of OBX Federal Drug Crimes, the penalties can be stiff - it's not unheard of for people charged with serious federal drug charges to receive an active prison term.
Obviously, each case like each person charged is unique. If you have questions about your legal rights, whether you should talk to police, or want to know if you face an active sentence, call Danny Glover Jr., now to schedule a consultation.
If prosecuted in OBX federal court, criminal defense lawyers generally agree the penalties tend to be potentially much harsher than for State Court for violations of the NC Criminal Laws. For certain high level drug charges involving conspiracy to traffick large amounts of drugs in violation of the US Code, offenders who face OBX Federal Drug Charges can easily receive long-term prison sentences.
The Danny Glover Law Firm in Elizabeth City, North Carolina has years of experience successfully representing clients charged with drug crimes in both State and Federal Court on the Outer Banks.
What is the Difference Between State and Federal Drug Charges?
When an individual is accused of a drug law violation, there are several avenues open to the local police and US Department of Justice "USDOJ" and prosecutors at the US Attorney's Office in Eastern North Carolina.
If the police believe that a state-level crime has been committed, they may investigate and charge under the State of North Carolina drug laws. NC Drug Trafficking laws may be found in N.C.G.S. Chapter 90-95.
However, if the police do not believe that a state-level crime was committed, or if they have reason to believe that there is more than one offense being committed in their jurisdiction in violation of the Federal Drug Trafficking laws (or other violation of the US Code) the authorities may choose to refer the matter for prosecution under federal law.
Obviously, federal law enforcement officials may conduct their own investigations and arrests without advising local police.
It's important to understand there are instances when you can be charged both for State drug law violations and Federal charges simultaneously. State Court in North Carolina and the Federal Court system are often referred to as "separate sovereigns." Prosecution in both Federal Court and State Court for technically related criminal activity does not necessarily violation the Double Jeopardy Clause of the US Constitution.
Possession with Intent to Manufacture, Sell, or Deliver Drugs
That's one reason it helps to seek legal advice from an Outer Banks criminal defense lawyer who has substantial experience in both State Court and with OBX Federal Drug Charges.
State vs Federal Drug Charges: Outer Banks Drug Charges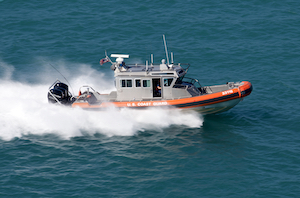 Because of the high volume of traffic through the Outer Banks every summer, the OBX has its own federal court for crack downs on illegal drugs and trafficking arrests.
A common drug charge is a violation of 18 U.S.C. Section 922(g), for illegal possession or distribution of drugs, such as marijuana and cocaine, on federal property such as OBX beaches and national parks that may be subject to federal jurisdiction and/or control.
A second common OBX federal drug charge is a violation of 21 U.S.C., Section 844, for illegal possession of drugs such as heroin and methamphetamine.
A third OBX federal drug charge is a violation of 21 U.S.C., Section 960, which prohibits smuggling or importation of controlled substances into the US across OBX area waterways, bays and sounds; this OBX federal drug charge is typically applied to Outer Banks marinas, docks and piers.
A fourth OBX federal drug charge prohibits the distribution of drugs such as heroin or cocaine on OBX beaches, waterways, and parks.
Another OBX federal drug charge prohibits possession of drugs such as marijuana on OBX beaches or parks. Each federal drug charge carries its own penalties, including the potential for lengthy prison sentences and a federal criminal record.