Nags Head DWI Lawyer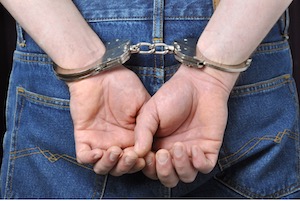 If you have been arrested for driving while impaired, you may be feeling scared and alone.
That's normal and do be expected.
DWI charges in North Carolina are serious stuff.
The good news is that you don't have to face this situation by yourself.
Danny Glover is a Nags Head DWI lawyer with decades of practical court courtroom experience and a reputation for dedicated advocacy and leadership in the legal profession.
"It's an honor to help clients navigate the complex legal system, explaining their legal rights and options. We very much understand how even an arrest can hurt your name and reputation."

- Danny Glover, Nags Head DWI Lawyer
With years of experience handling DWI cases in Nags Head NC, our team would like to provide the guidance and support you need to get through this tough time.
Contact Danny Glover today for a free consultation.
If You are Arrested for DWI, It's Smart to Hire a Lawyer
If you have been arrested for a DWI, it is highly advised to obtain legal representation.
Is It DUI or DWI or Drunk Driving?
Waiting until the last minute, right before court isn't a good idea.
"There are important things to do right off the bat. We need to begin gathering evidence, talking to witnesses, and start preparing a defense as soon as possible."

- Danny Glover, Nags Head Attorney
Your Lawyer Will Help You Navigate the Legal System and Ensure That Your Rights are Protected
A legal professional can be a great asset when navigating the NC DWI laws.
We ask a lot of questions
We do our homework
We provide legal advice you can trust that is based on years of real-world courtroom experience
A DWI Lawyer Can Also Help You Understand the Charges Against You and Possible Defenses That May Be Available
A lawyer is there to help you understand the allegations and the strengths (and weaknesses) of the State's case.
"Understanding how the SFSTs are supposed to be administered and whether Probable Cause exists for an arrest is incredibly important. Defense of DWI involves more than just the BAC."

- Danny Glover, Nags Head Lawyer
DWI lawyers provide invaluable assistance when it comes to analyzing the charges against you and understanding the defenses that may be available to you.
From filing motions on your behalf, to presenting evidentiary defenses, we serve as zealous advocates.
For DWI Charges, What is a "Vehicle" in North Carolina?
It's important for Constitutional Rights to be protected throughout the process.
Your case deserves a careful review and analysis of the Reasonable Suspicion for the stop, Probable Cause for Arrest, Miranda Rights, and the Conditions of Release.
Make no mistake. DWI defense takes time and dedication to detail.
A lawyer can also advise you of possible plea deals or other alternatives that may be beneficial for you in navigating the legal system.
The Consequences of the DWI Conviction
Being convicted of DWI in North Carolina can be an emotionally and financially taxing experience.
Why Careful Attention to Detail Matters
With the possibility of fines, costs of court, and potentially jail time (in certain circumstances), it can seem like the full weight of the law and the legal system are against you.
"Given the possible consequences, it makes sense to take a hard look at the case. We'll explain the best-case and worst-case scenarios and be at your side throughout the process."

- Danny Glover, Nags Head Impaired Driving Lawyer
Are There Defenses to DWI Charges?
If you have been charged with a DWI offense, it is important to understand that there are possible defenses that can be used.
For example, probable cause to arrest can be an important consideration.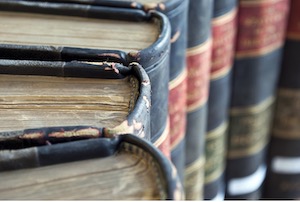 The State (the assistant District Attorney) carries the Burden of Proof.
Evidence must be presented that establishes reasonable grounds to believe an individual was operating a vehicle under the influence of alcohol or drugs to such extent as their ordinary mental or physical faculties were appreciably impaired.
It's a relatively complicated area of the law and one that deserves the attention of an experienced lawyer.
Understanding your legal rights and exploring potential defense strategies are essential steps in obtaining a favorable outcome in the case.
Can I Drive? What is a Limited Privilege in North Carolina?
Under the NC DWI laws, Impaired Driving, or what some people call DUI or DWI or drunk driving, is considered an Implied Consent Offense.
When charged with DWI in North Carolina, your license can be suspended for thirty (30) days in certain legal circumstances.
"The Civil Revocation, as we call it, is different than a license revocation or suspension related to a conviction. Your BAC and an alleged Wilful Refusal are important considerations."

- Danny Glover, Nags Head Attorney
In certain circumstances that take into consideration your prior record, the status of your driver's license, and other factors, it may be possible to obtain a Limited Driving Privilege - also known as an LDP - or Pre-Trial Limited Driving Privilege, which can allow you to drive in certain situations such as to and from work or school.
Until you know the status of your license, even if you are an out-of-state licensee or still have your plastic license in your possession, it is not advisable to drive.
Driving While License Revoked - Impaired Revocation is a separate criminal charge in North Carolina and is classified as a Class 1 Misdemeanor with a possible maximum punishment of 120 days in jail.
Don't take a chance and drive.
Seek out the advice of an experienced DWI lawyer immediately.
Nags Head DWI Lawyer - Danny Glover Jr.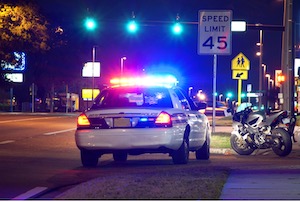 If you are arrested and charged with DWI in Nags Head, North Carolina, we think it's imperative you hire a lawyer without delay.
It's important to begin your defense immediately before witnesses disappear and memories fade.
There also can be important filing requirements that must be handled in a timely fashion.
"If your license has been revoked or suspended, don't drive. Give us a ring. There may be options to get you back on the road legally."

- Danny Glover, OBX Lawyer
Call Danny Glover now to schedule a free consultation.
What you tell us is protected under something called the Attorney-Client privilege, which includes legal consultations.