Are Federal Drug Charges More Serious?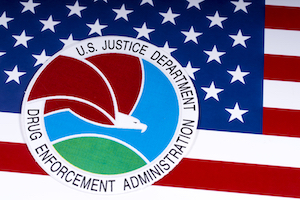 Drug charges, especially those involving allegations of trafficking and possession with intent to sell or deliver, are always serious, but they can be even more so in federal court.
"If you have been charged with a Federal OBX drug crime, we think a good idea to immediately Lawyer Up and Take the Fifth."

- Danny Glover, Criminal Defense Lawyer
The United States Code is the starting place for most federal crimes. The code lists which activities and substances are covered by specific criminal laws.
Some important drug laws are in Title 21 of the U.S. Code, which covers OBX Drug Laws including trafficking, possession, and distribution.
What are the Federal OBX Drug Penalties?
The consequences for OBX drug crimes depend on several factors, including:
The type of drug crime charged—and specifically what it relates to (possession, use, trafficking, and so on)
The amount of drug involved
Circumstances like previous drug convictions or a prior criminal record for other felony and misdemeanor charges
Can I Go to Prison for Federal Drug Charges?
You can go to prison for drug charges, but that is not required in every instance or circumstance. If you are being charged with a federal crime, depending on the allegations, a conviction can result in substantial prison terms.
Warrant for Arrest: Should I Turn Myself In?
Crimes that are considered federal crimes are typically large-scale crimes, crimes against the government, or organized crime.
Federal courts have rules of evidence that, while very similar to those in North Carolina, are technically separate and distinct from State court.
That's one reason we think it's so important to retain legal counsel who understands the complexities and nuances of federal court, the federal drug laws, and the federal rules of evidence.
As such, a conviction of a federal crime may result in imprisonment, fines and forfeiture of property depending on the type of charge, your prior criminal history, and the nature and extent of your involvement in any alleged conspiracy.
We strongly recommend you speak with a criminal defense lawyer about the specifics of your case if you have questions about the best way to proceed.
Federal drug charges are only brought against people on a federal level. Prosecutors in State Court, known as District Attorneys, do not prosecute federal drug offenses.
As such, the District Attorneys in Currituck, Hyde, and Dare Counties, while they may cooperate with federal prosecutions or task forces, are limited to the prosecution of North Carolina crimes under the NC Criminal Laws.
What Will My OBX Drug Charges Be?
People can face a wide range of different types of drug charges in federal court such as OBX federal drug possession, federal drug trafficking, and federal conspiracy to distribute drugs.
What You Should Know About NC Drug Charges
That may also include other related criminal allegations for possession of weapons during the furtherance of drug trafficking and other crimes of violence. OBX federal drug trafficking is typically more serious than an accusation of federal drug possession or federal conspiracy to distribute drugs.
At the same time, any criminal charge in federal court should be considered very serious and because they carry the potential for life-changing consequences if you are found guilty or plead guilty.
A person accused of criminal wrongdoing can also face state drug charges in addition to federal drug charges; however, the state and the federal courts handle them separately.
The accused could also face North Carolina State drug charges that are a misdemeanor or a felony or a combination of misdemeanor and felony charges, depending on the allegations.
How to Fight Federal Drug Charges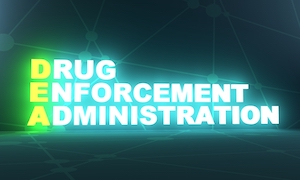 Anyone facing OBX federal drug possession, federal conspiracy to distribute drugs, or federal drug trafficking charges will have a lot of work to do to prepare for trial.
OBX federal drug trafficking cases are especially complex, and it is a really good idea for you to seek legal advice from an experienced federal criminal defense attorney who can help you navigate the legal system and protect your legal interests during trial.
Each fact pattern is different. There may be defenses used for OBX federal drug possession, conspiracy to distribute drugs, and trafficking charges.
Defense lawyers make help certain that the evidence against their client, the "Defendant" is valid because it may be used as a basis to find them guilty or not guilty.
Criminal laws require that there be Probable Cause or Reasonable Suspicion of criminal activity for police to legally stop a person, search a car, and OBX police to obtain a search warrant or warrant for arrest.
A property issued Search Warrant must also include specific guidelines such as the time of the search, scope of the search, and the circumstances of an OBX arrest.
If Constitutional Rights are violated, then evidence collected because of these violations may potentially be excluded from court proceedings.
"Each legal matter is different and subject to complex statutes."

- Danny Glover, OBX Lawyer
Do I Need a Federal Defense Lawyer for Drug Charges?
Whether you are accused in Nags Head, Elizabeth City, or Kitty Hawk, North Carolina it is important for anyone who is facing drug charges in federal court to carefully examine the Discovery and work towards an effective defense.
OBX federal drug charges can be tried by an Assistant United States Attorney. Federal offenses differ greatly than state drug charges in their severity and consequences.
Drug charges in OBX Federal Court involve a wide range of controlled substances, including marijuana, heroin, and cocaine. Just like State Court Drug Charges court on the Outer Banks, federal drug charges can come from both federal drug agents and DEA agents.
In some cases, a federal investigation into OBX drug-related activities begins with an initial tip from a reliable source.
They may be anonymous or provide information on the accused drug activities to DEA investigators. In other cases, federal drug investigations may involve extensive wiretapping and undercover agents who create undercover OBX sting operations for obtaining evidence of crimes.
Outer Banks Drug Charges Lawyer – Danny Glover
If you are accused of participating in drug trafficking anywhere on the Outer Banks of the North Carolina, Danny Glover is available for legal consultation.
"Drug charges, particularly those in Federal Court, are particularly serious. It's important you Lawyer Up and politely decline to answer questions."

- Danny Glover, OBX Lawyer