NCGS § 14-190 - Sexual Exploitation of a Minor Defense Lawyer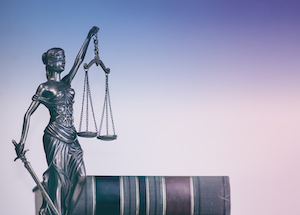 Accusations of Exploitation of a Minor are extremely serious.
If you've been asked to "come in and tell your side of the story" by a detective or other law enforcement officer on the Outer Banks, we strongly recommend you exercise your right to remain silent and immediately seek the advice of a lawyer.
Don't give a statement or cooperate with the investigation.
Child sexual exploitation charges in North Carolina is another way of saying child pornography.
"More than some other felony criminal charges, people sometimes don't always realize what they're getting into by talking to police or DSS investigators. Take the fifth and call us."

- Danny Glover, Criminal Defense OBX NC
Reasons Behind Exploitation Charges
More than one allegation of child exploitation in North Carolina has been made in error.
There are a lot of different reasons accusations can be made. Some involve a level of truth.
In other instances, there may be factors in play that involve the innocent mischaracterization of what took place or an improper explanation of the underlying fact-pattern.
"What is a well-meaning law to protect minor children can be manipulated. We've seen that in the context of child custody disputes and a nasty divorce."

- Danny Glover, OBX Criminal Defense
The consequences of an allegation of Exploitation of a Minor can be devastating to you and your reputation in the community.
That's true whether you've been arrested or not.
An indictment by a Grand Jury isn't required for accusations and a formal investigation by Child Protective Services (CPS), the Department of Social Services (DSS), and law enforcement.
Even being accused and possibly arrested for exploitation charges can affect your job, the custody of your children, and your well-being.
Danny Glover is a criminal defense lawyer with substantial experienced handling sexual exploitation of children cases.
What is Sexual Exploitation of a Minor?
There are different types or "degrees" of exploitation charges in North Carolina.
"It's important to understand there are differences between state and federal exploitation charges. Both are extremely serious."

- Danny Glover, Outer Banks Criminal Defense Lawyer
In order to be found guilty exploitation, the State (represented by the Office of the District Attorney) must prove certain essential elements of the offense.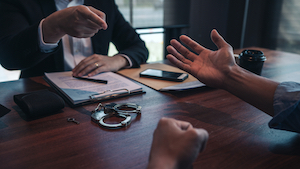 First, the State must show the Defendant (the person accused of criminal wrongdoing and charged with the crime) filmed, recorded, developed, photographed, or developed certain "materials."
Those "materials" are things such as recordings, drawings, pictures, films, and other forms of representations or depictions of a minor engaged in activity deemed "sexual."
Sexual Activity is explained in N.C.G.S. 14-190.13(5)
A "minor" is someone who is an unmarried person who also is not yet 18 years of age or who has not yet been "emancipated" by an official court Order.
The second part of the offense of exploitation of a minor includes an aspect of intentionality and/or willfulness.
The accused must know, or reasonably should have known, the content or character of the sexual activity material.
"Not knowing the actual age of the minor may not serve as a defense to the charges. Mistake of age, as defense lawyers call it, may not help."

- Danny Glover, Criminal Defense Lawyer OBX
The jury (or finder of fact in NC) is specifically instructed in the NC Pattern Jury Instructions "Mistake of Age" is not a defense to criminal prosecution.
The law provides, in part, the trier of fact may conclude that "sexual activity" may inferred through the text, title, and visual representations or depictions that a minor is in fact underage.
Sexual Exploitation of a Minor Defense Lawyer – Danny Glover Jr.
Talking to a lawyer does not make you look "guilty."
In fact, asking for legal counsel and exercising your Constitutional Rights cannot be used as evidence against you at a trial.
There is a reason the Constitution provides for the 5th Amendment Right to a lawyer.
In part it helps protect against wrongful accusations and self-incrimination.
"Sexual exploitation charges in North Carolina are extremely serious and tend to be pretty complicated. If people are asking questions that involve possible wrongdoing, get a criminal lawyer involved right away."

- Danny Glover, Criminal Defense Attorney Outer Banks NC
Call Outer Banks Lawyer Danny Glover NOW: (252) 299-5300 to schedule a consultation.
Don't try to go it alone.
Danny Glover can help explain the legal system and the processes behind criminal charges.