Are there Options?  Why Hire a Lawyer?  How Can You Defend a Guilty Person?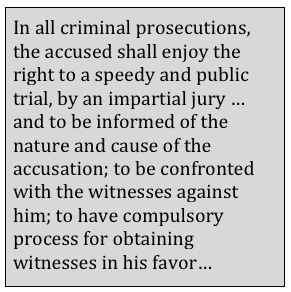 Our Justice System is set up to where it helps to have a lawyer – Danny Glover 
You have the right to a lawyer at "important phases" of the criminal process
Lawyers help advise rights and what to expect and:

Pre-Trial Investigation
Trial Preparation
Cross-Examination
Objections
Plea Negotiations
We explain a sometimes complicated legal system, helping people understand their options – Danny Glover 

Modified Transcript of "How Can You Defend a Guilty Person" for the Hearing Impaired
As a criminal defense attorney, a lot of times, I'm asked, "How can you defend a guilty person?"
Our justice system is setup to where everyone needs a lawyer. Because there are ranges of sentences, there are ranges of mitigating factors, there are ranges of aggravating factors, there are different ways to lessen the punishment.
In a lot of cases, when you're talking about someone charged with felonies in Northeastern North Carolina or in Federal Court, and they're facing years in prison, sometimes they come to us after they've already confessed everything to the police.
When you're talking about years in prison or the collateral consequences of felonies, the loss of a job that comes with that, the loss of a driver's license, a lot of time, we can help even those people who are guilty so that it just doesn't hurt so bad.