DWI Sentencing in North Carolina. Grossly Aggravating Factors and Impaired Driving.  Is there a way to Avoid Mandatory Jail Time?
Careful consideration is given by the Court to Aggravating, Grossly Aggravating, and Mitigating Factors in DWI cases – Danny Glover
What are Some Things That Can Affect DWI Sentencing by the Court ?
Factual Scenario
Grossly Aggravating factors
Aggravating factors (There is a difference)
Mitigating factors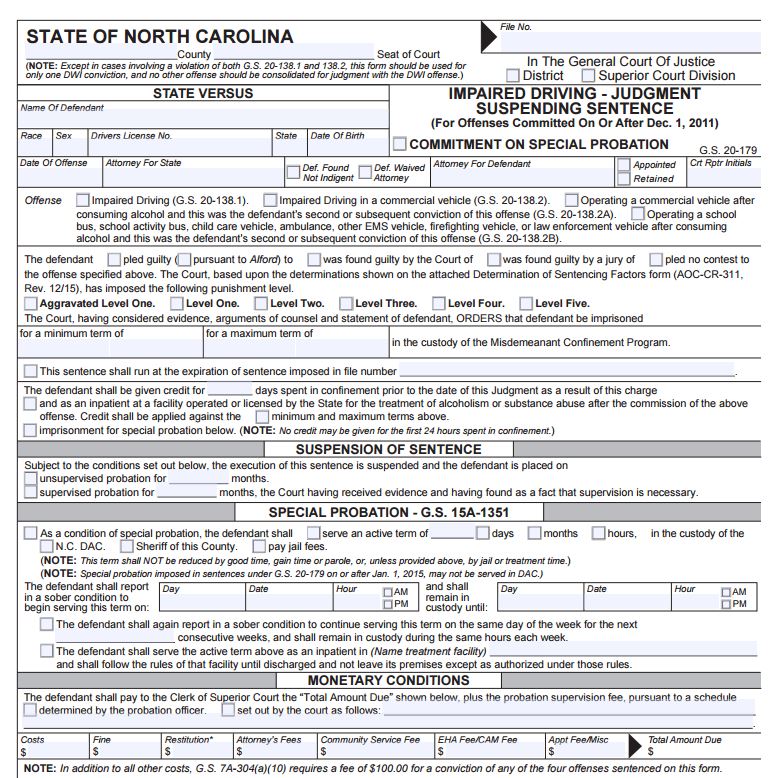 Generally Speaking, What is a Plea Bargain?
Plea Bargains may involve some level of Negotiating as to:

Dismissal of Charges
Reduction of Charges
Limit of Terms and Conditions of Judgment
Agreement as to Proposed Judgment to be Entered by Court

Plea Bargaining is Specifically Authorized in North Carolina
Courts have approved the practice of plea arrangements
You can discuss a Plea Arrangement with the Court

Court do NOT Disapprove of Plea Arrangements 
What are Mitigating Factors?  Do They Make a Difference?
Sentencing in DWI Impaired Driving cases is somewhat complicated.  The State of North Carolina is held to the highest standard of proof or "burden" in criminal cases.
It is referred to as Proof Beyond a Reasonable Doubt.  Aggravating and Grossly Aggravating Factors must be proven, by the State, Beyond a Reasonable Doubt.
There are also Mitigating Factors defined within North Carolina General Statutes.  The accused is responsible to prove, by a Preponderance or "Greater Weight" of the Evidence, Factors in Mitigation.
If may help to define some of these terms.  "Mitigating Factors," in the most general sense are:

In North Carolina, factors in aggravation are set forth by statute in N.C.G.S. §20-179: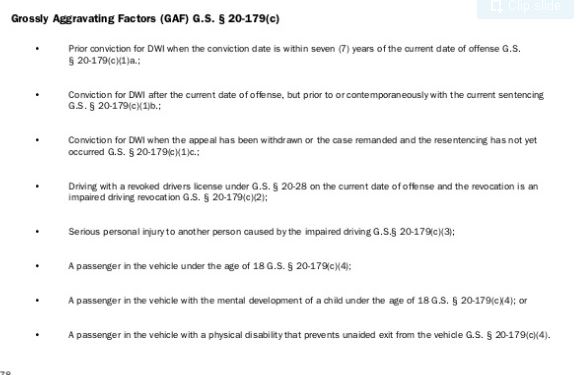 See More:  DWI Sentencing Hearing in North Carolina 
Mitigating Factors for NC DWI Cases Include but are Not Limited to:
Continuous Alcohol monitoring  (SCRAM ankle bracelet)
Alcohol Assessment and Treatment
Low Breath or Blood Alcohol Reading / Concentration
Safe and Lawful Driving, other than DWI
Clean Driving Record
See More: What is a SCRAM device and What does it do?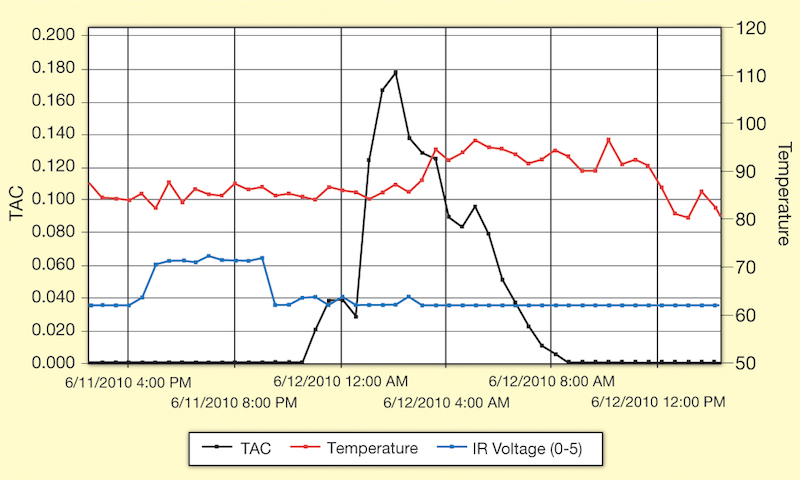 What Do Lawyers Do?  Can a Lawyer Help?
Attorneys Provide Guidance and Information
Lawyers Inform Clients of Best and Worst Case Scenarios
Lawyers Keep Confidences
An Experienced Attorney can:

Review the Factual, Legal, and Scientific Evidence
Obtain Supporting Documentation
Prepare and File Motions
Give an opinion as to strength of case and whether a trial is appropriate
See More: DWI Jail Sentencing North Carolina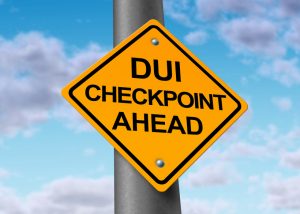 See More: Why Hire a DWI Attorney?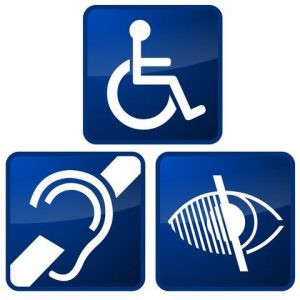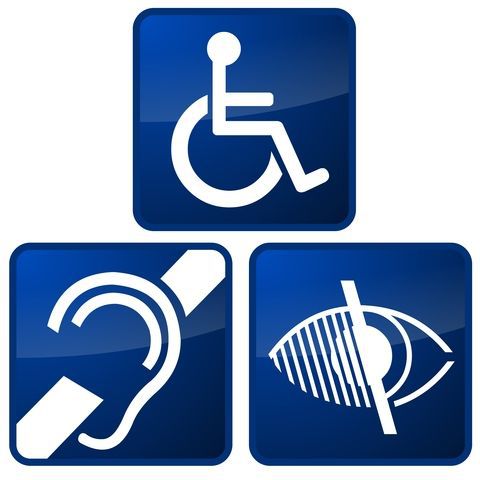 Modified Transcript of "Is there a way to Avoid Mandatory Jail Time" for the Hearing Impaired
In cases in which there are grossly aggravating factor is present, the jail time spread, if you will, the minimum to maximum, is in the discretion of the judge. For example, if there's one grossly aggravating factor present, then the spread is a week minimum to a year, and the judge can do anything in between, and so your attorney can work with you, or the prosecutor, or argue to the judge various things to help keep that minimum term closer to seven day than it is to 365 days.
For example, you can do alcohol in patient treatment, and the judge can, doesn't have to, but he can give you day-for-day credit for any time spent in patient treatment. There are now SCRAM, personal SCRAM devices, which are continuous alcohol monitoring devices that you can use and the judge can give you some credit for instead of jail time. There are ways to affect the mandatory jail time term, but not eliminate the mandatory jail time.
How Do Lawyers Help with DWI Cases?
One of the first things we do as lawyers is advise clients of the best-case and worst-case-scenarios.  It helps to understand the process, how the courts work, and why it is so important to get information prior to making such an important decision.
Make no mistake, DWI cases are both complicated and have the potential for serious, long-term consequences.  Prior to making any decision, we like to do our homework.  It is important not to assume things, either good or bad, from the outset.
Sometimes not knowing how things work adds to the stress level.
We want to help you
We want you to understand the charges
We want you to understand how court works
We want you to understand the case against you
We want you to understand what things cost and how payment is handled
Sometimes people think there is no chance and that they should plead guilty without reviewing the case against them.
See More:  Why Hire an DWI Lawyer in North Carolina 
While that is an option, it may make sense to negotiate some of the terms of a plea and otherwise prepare for a Judgment entered by the Court.
Depending on the nature and circumstances of the charges, there may be room to negotiate the dismissal of lesser included or minor offenses associated with an arrest.
With DWI Impaired Driving cases in North Carolina, the Court will also consider things like obtaining an alcohol or drug assessment and following through with recommended treatment.  That process can take time and therefore it does not always make sense to go into Court and plead guilty on the first date.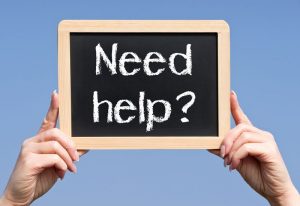 Impaired Driving License Suspensions in North Carolina
Many DWI convictions also carry the possibility of a license suspension.  Once again, there may be options available to drive after a conviction, but that too may require some time to assemble the proper documentation and materials for a Limited Driving Privilege.
Given the possible consequences associated with a conviction, it also makes sense to review the Court File to determine if defenses are available.  DWI cases involve a great many different factors.
An experienced DWI Lawyer may wish to take a look at the Charging Officer's Affidavit, Notes, Video and Audio Recordings and associated documentation behind the arrest.
At Glover Law Firm, we think it makes sense to review the case in a systematic fashion and after taking a look, we will give clients our honest opinion about the most appropriate way to go forward.  That may result in a guilty plea.  At the same time, we could also recommend filing Motions and arguing in Court about the Reasonable Suspicion for the Stop, Probable Cause for Arrest or the introduction of breath, blood, or urine evidence.
There are times we recommend appealing a case to Superior Court for Motions and Jury Trial.  There are also other matters that may be appropriate for appeal to the North Carolina Court of Appeals or Supreme Court.
We offer a free, confidential consultation.  Before doing anything, we recommend you talk to a lawyer.
Danny Glover, Jr.
Glover Law Firm
Danny@DannyGloverLawFirm.com
252-299-5300
Past President, North Carolina Advocates for Justice