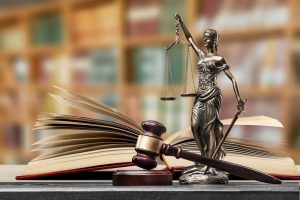 Each legal matter is unique and therefore must be evaluated on the merits of the individual case.  Prior results do not assure or otherwise guarantee the same or similar outcome.  The testimonials herein, either as provided by other practicing attorneys or former clients, are not exhaustive and do not reflect all the feedback the firm and Danny Glover have received.
I can't express how much Danny helped me after my car wreck. He stood by me for three years through three surgeries, physical therapy, and learning to walk again. His work ethic is top notch! He always answered any question I had quickly and truthfully. I never dreamed I could get the settlement I did! If it wasn't for Danny I would have settled for much less. I will recommend Danny to everyone I talk to! He's the best.

– Laura Pietsch

What Qualities make a Great Defense Attorney? He or she must be Smart, Sharp, Professional, Intuitive, and of course Knowledgeable of the Law. Furthermore, you cannot underestimate your Attorney's reputation with other Attorneys and the Court – a good rapport proves to be an Invaluable Asset! Mr. Glover has all of these qualities! Our many thanks to Danny for helping us make the best of a very tough situation. I HIGHLY recommend him to anyone who needs a Great Defense Attorney.

– Bobby Brock

One of the finest lawyers in NC. I have known Danny for 25 years — if I ever knew of someone who was in need of a lawyer in his area he was the first (and only) name I would give. Amazing communication with clients and amazing results for them too. I am an in house counsel (with a very small bespoke practice outside of that) and we work for government and private sector clients. I have worked with, and seen, some of the finest lawyers in the nation and I would put Danny in the very top league of lawyers nationwide.

Not only do judges, fellow lawyers and clients speak highly of him — they also trust him and recognize his abilities; this is the reason why he was elected President of the NC Advocates for Justice. His advocacy for clients and the profession is not just in the courthouse, it is everywhere. If you want GREAT representation, Danny is your man!

Peter Romary

My daughter was in a terrible car accident. We were so worried about medical bills, the rehabilitation she would need, the scars on her beautiful body, and the permanent damage to her shoulder and back. Trying to think about focusing on getting well is close to impossible when you're faced with all of that worry. After ONE meeting with Danny Glover, the worry was gone and the healing began. I'm FOREVER thankful for his diligence, kindness, amazing work ethic, and the job he did for my daughter. I would recommend him WITHOUT any hesitation. Thank you Mr. Glover for taking such good care of us.

– Kim Druelinger

Our experience with Mr. Glover was prompt, professional, and ultimately successful. Danny picks up the phone, even on the weekends to assuage concerns and offer sound legal advice. His straight forward manner is courteous and professional while securing the best possible outcomes for his clients.

Danny has been very helpful in preparing and researching information which will help in presenting materials in a wrongful death suit for the Estate of my late daughter. I appreciate all he has done for his client.

– Noah Bethea

Danny Glover is highly respected in the legal community. I like to refer to him as a "Lawyers' Lawyers," in that he embodies the best of the profession. Danny is one of the best lawyers I know.  He's a compassionate advocate for clients.  Danny serves as daily example of how to practice law, how to be ethical, how to be kind and how to be prepared. Dany Glover is a top-notch advocate in the courtroom and master of his craft. He is also a Past President of the North Carolina Advocates for Justice, which is one of the largest lawyer associations in North Carolina.  It means a lot to be selected by your peers from around North Carolina to serve as President of NCAJ.  I am proud to know him professionally. I am also blessed to count him as a friend. I am glad Danny and his staff work SO hard for their clients in North-Eastern North Carolina and the Outer Banks.  My firm has sent them many clients over the years. You will be well-served by Danny Glover Law Firm. I highly recommend to you Danny Glover.

– Bill Powers

I've known Danny Glover personally & professionally for a long time and have never hesitated to give him the biggest professional compliment I could give any lawyer, as a lawyer myself: referring cases to him. Danny and the other folks at his law office are outstanding legal professionals, and I highly recommend them if you know anyone who has been injured or accused of a crime in northeastern North Carolina.

I highly recommend Danny Glover. I have worked alongside Danny and his level of professionalism and legal expertise are commendable. If you're looking for proven results give this firm a call.

– Stephanie Caudle

Danny Glover I know and trust. We used him for legal help and was kept informed thru the entire process. I have know Danny for several years and would recommend him to friends and family. He is ethical and totally forth coming, not holding anything back from you. He is honest with his opinion an never tries to pressure you into making a decision you would be unconformable with. If the need were to arise, I would use him again. I will and have recommend him to others.

– P Newbold
Choosing a Lawyer for Legal Representation 
While testimonials can be helpful in the selection of legal counsel, whether it be for allegations of criminal charges, either felony or misdemeanor charges, representation for a serious injury after a car accident or other personal injury claim, you should give the same consideration you would for choosing your doctor or dentist or other professional.  Put simply, consider more than what is written about the lawyer.
Consider the lawyer themselves.  Get to know them.  Ask questions.  Sit down and talk.  The relationships we build with clients is key to our legal representation.  As attorneys, we want to help people.  That is our guiding principle.
We believe testimonials from clients help.  So does those from other attorneys who practice in the area of law and whom possess a substantial amount of practical courtroom experience.  It doesn't hurt if those legal professionals also have person experience working with the attorney.
Legal Fees in North Carolina 
Cases involving criminal defense, traffic law, DWI Driving While Impaired, drug charges, misdemeanor or felony, are normally set on a flat rate.  We do not charge for legal consultation as criminal defense attorneys.
Cases involving accident injury claims a also provided a FREE CASE EVALUATION (free consultation).  If you select the Danny Glover Law Firm for legal representation in a matter involving a semi truck wreck, car accident, catastrophic loss or other Personal Injury Claim, legal fees are set on a Contingency or Contingent Fee basis.
That means our law firm only receives a legal fee, on personal injury matters, only if we're successful in obtaining a settlement or verdict for your injuries and damages.
Criminal charges and legal representation for criminal defense are NEVER handled on a contingent fee basis.
If you have more questions about Danny Glover, client reviews and testimonials, or those provided by other attorneys (defense lawyers and plaintiffs' lawyers), please call Danny Glover at:  252-299-5300