Who is the Best OBX DWI Lawyer?
Outer Banks DWI Defense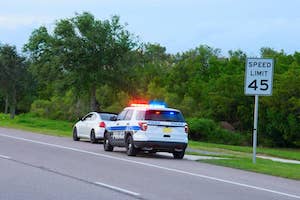 DWI charges in North Carolina are serious.
Given the negative consequences of a conviction, including suspension of your license, finding the right lawyer for your individual needs can make all the difference in the world.
In searching for legal counsel, some of the most common Google search terms include "Who is the Best DWI Lawyer?" and "Who is the Best DUI Lawyer OBX?"
People facing criminal allegations on the Outer Banks don't always know a local attorney.
You likely are worried about what may happen if convicted of "drunk driving" and want the best attorney for the job.
The truth is this: There is no "best attorney" or "best lawyer."
What is "best" in anything is entirely a matter of opinion and personal preference.
Retaining legal counsel for your DWI charges deserves careful consideration of your needs, your worries, and the facts of your individual case.
In fact, choosing the right lawyer should involve substantially more than a quick on-line search that relies on unknown people and their often-irrelevant commentary.
Google reviews don't tell you much about the attorney, their perspective on fighting DWI charges, or whether the experience with the lawyer had anything at all to do with DWI charges on the Outer Banks.
For example, does the review refer to something simple like a speeding ticket that a relatively inexperienced lawyer can handle?
Or is an appreciative review the product of substantial work on a tough case and winning a jury trial after accusations of a felony DWI or alcohol-related felony?
Consider who writes reviews and why.
How many people arrested for "drunk driving" really want to post that information on-line on a public portal for everyone including friends, family and co-workers to see?
What Happens When You Get Arrested for DUI?
We think most clients rather keep that information to themselves.
There is a social stigma associated with getting arrested, particularly regarding impaired driving and "DUI."
To be clear, Danny Glover, Jr. has received and earned plenty of professional accolades, awards, and 5-star reviews.
And while that's nice, we think what really matters is experience, dedication to one's craft, and a reputation in the legal community for excellence.
That's what Danny Glover Jr. brings to the table.
Questions to Ask Your Potential Lawyer
How many juries have you picked?
Have you ever handled a murder or manslaughter charge related to allegations of "drunk driving?"
What kind of training do you have on field sobriety tests, breath tests, and trial skills unique to DWI charges?
Have you taught lawyers CLE (continuing legal education) specifically on the topic of Driving While Impaired?
What leadership roles have you held in the profession?
How long have you practiced law?
What is your level of involvement with the National College for DUI Defense (NCDD), American Association of Premier DUI Attorneys (AAPDA), and the North Carolina Advocates for Justice (NCAJ)?
"We think searching for 'best lawyers' really means asking yourself, 'What's best for my needs and my family?'."

- Danny Glover, OBX DWI Defense Lawyer
Google and unknown reviewers aren't going to be able to answer those questions for you.
That'll take some time and thoughtful consideration.
And when it comes to your license, your future, and the possibility of a life-long conviction, it's a worthwhile effort.
Who is the Best Basketball Player of all Time?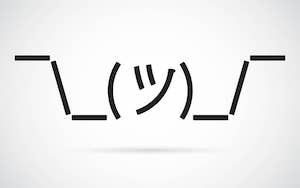 Philly PA fans would answer "Kobe Bryant."
The good folks in Cleveland certainly think LeBron James is the best of all time.
Danny Glover, a graduate of UNC Chapel Hill Law School, has a thing-or-two to say about North Carolina native Michael Jordan.
Of course, does that question refer to the best NBA basketball player or college athlete?
What factors are considered?
Is it six NBA championships? Most MVP awards? Most NCAA titles?
Hopefully you get the point.
What is said to be "the best" in even simple things is often nothing more than purely subjective opinion that may, in fact, be flat-out wrong.
Finding the right lawyer for your OBX DWI charges is something much, much more important than the game of basketball.
Attorney Danny Glover Jr. has more than 26 years experience helping both locals and visitors to the Outer Banks with DWI charges and other serious felonies and misdemeanors.
Danny Glover is also respected in the legal community as a dedicated courtroom advocate, legal technician, and scholar.
He is the former President of the North Carolina Advocates Justice and sought-out speaker/commentator on issues involving criminal defense and DWI charges. Attorneys across North Carolina and the entire country regularly refer to him DWI cases in the Outer Banks and northeastern North Carolina.
If you've been charged with impaired driving in Dare County, Tyrrell County, Currituck County, Hertford, Elizabeth City, Edenton, Hyde County, Camden, or anywhere else on the Outer Banks or in northeastern North Carolina, Danny Glover is available to speak to you about your case.
OBX DWI Defense Attorney – The Glover Law Firm
Our law office is dedicated to focused legal advocacy, hard work, and providing legal advice you can trust.
Whether you call it DWI or DUI or "drunk driving," we know an arrest can affect your job, your license, and your freedom.
We understand how taxing this can be for clients to go through, understanding it's more than just theoretical.
Getting handcuffed, arrested, and having a mugshot down at the jail is a traumatic experience.
It's downright scary for most people, given studies indicate people arrested for DWI have very little prior involvement with the court system.
In choosing your defense lawyer, we think you should take into consideration:
Trial Skills and Courtroom Experience
Years Practicing Law, Handling DWI Cases
Training in SFST, Breath Tests "breathalyzers"
Leadership Roles as a Legal Professional
"We provide sound legal advice predicated on years of practical courtroom experience. We look out for you and your best interests."

- Danny Glover Jr, OBX DWI Lawyer
Danny Glover helps clients with OBX DWI arrests, including those related to serious felonies for felony death by vehicle, murder, and manslaughter.
CALL NOW to schedule your free legal consultation: (252) 299-5300
You may also email Danny Glover at: Danny@DannyGloverLawFirm.com